Ever daydream about leaving city life behind? Take a moment to imagine it: busy highways turning to open roads, and then to peaceful country lanes. The perpetual rush of the city fading to audibly running water and wind soughing in the trees, punctuated by occasional birdsong. This vision of tranquillity doesn't have to be fantasy—you can live the dream at any of these remote escapes in Canada.
Remote Retreat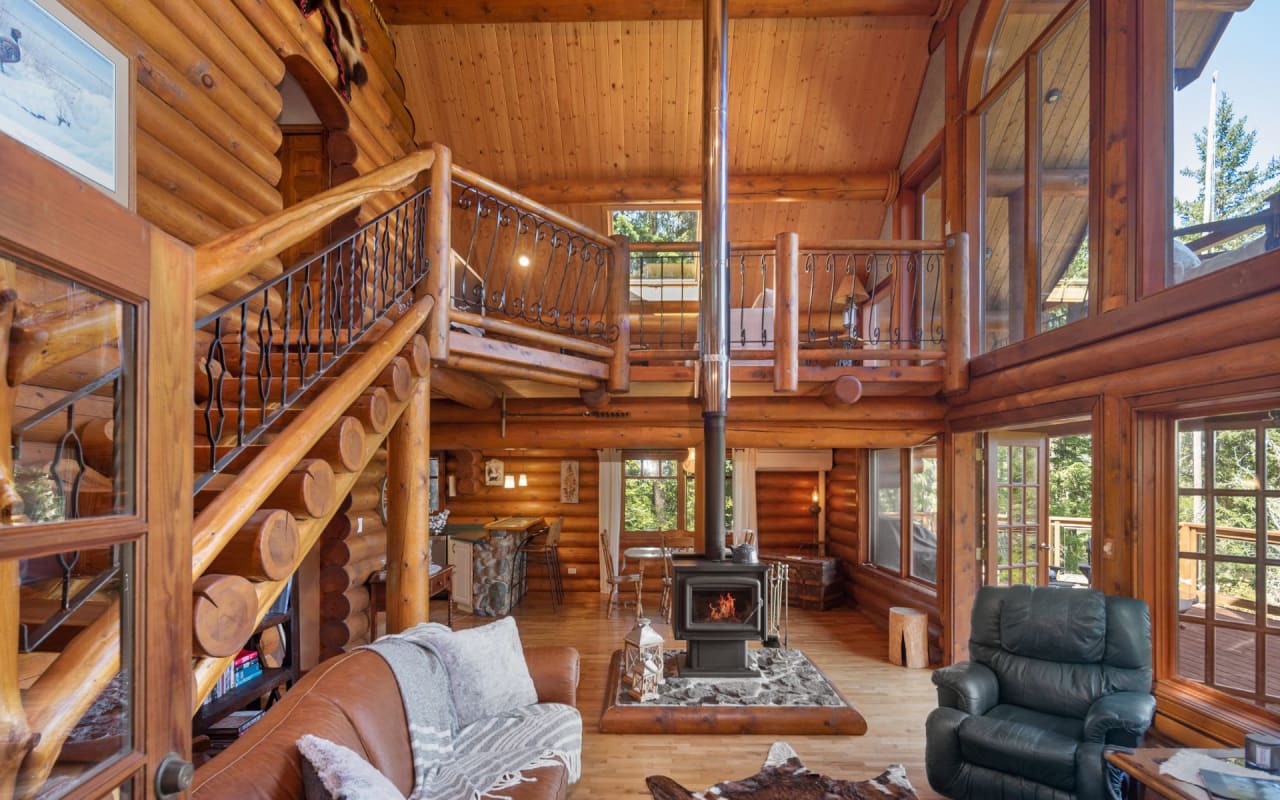 The log home unites comfort and good taste with cottage windows, a charming wood stove, and a full kitchen and bathrooms. Spend a relaxed afternoon reading on the porch, take a stroll in the surrounding wildflower meadows, or venture further to the very tip of the island for glimpses of whales along the rugged coastline.
Rocky Mountain Retreat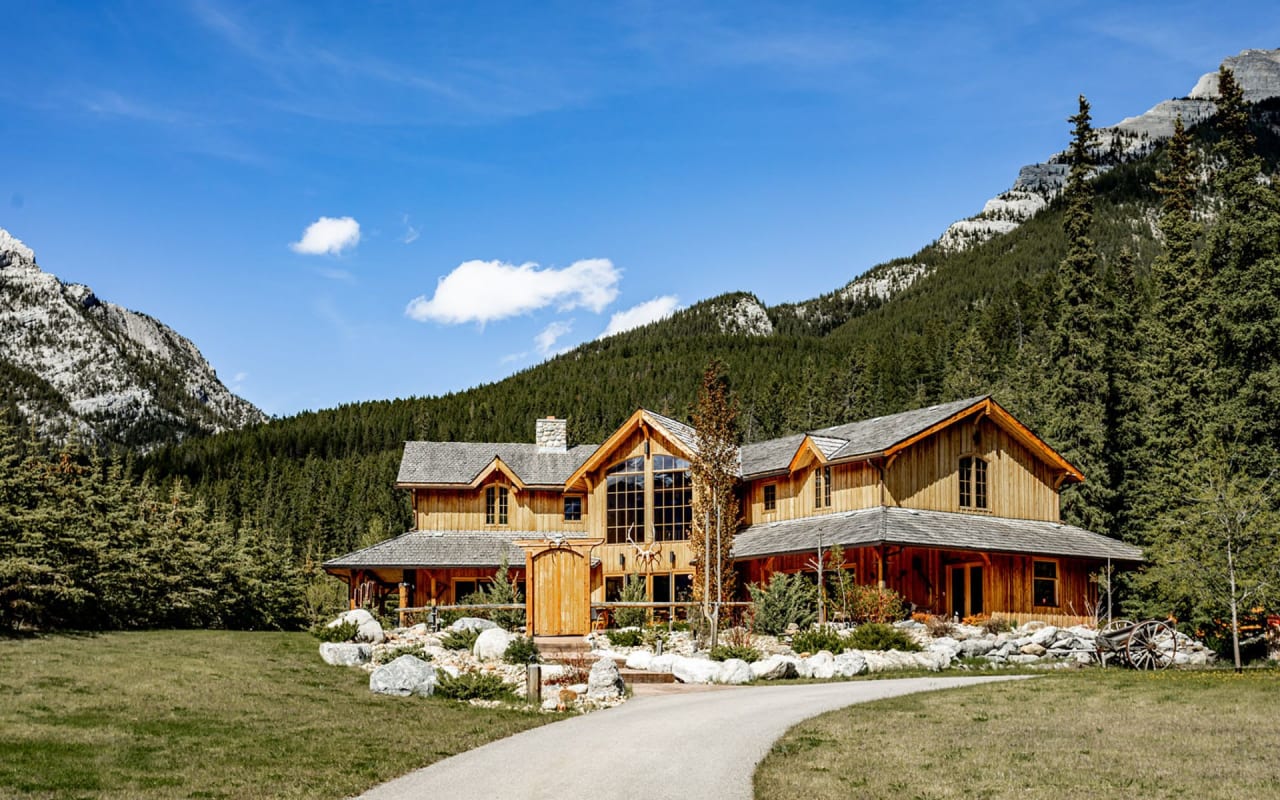 Surrounded by wilderness, this exceptional rocky mountain home is positioned at the doorstep of Banff National Park. The unique three-wing design allows the home to be filled with natural light and views of the rocky mountains. A home for entertaining and welcoming family and friends, the main level great room and family room are anchored by the soaring double-sided stone fireplace. Go on an adventure in one of the many hiking, climbing, biking, and riding trails right at your doorstep.
Eco-Friendly Home
Nestled in Lions Head, this modern and eco-friendly home is framed privately amongst the trees with views of Georgian Bay. This is a nature lover's dream. You can take in the impressive views from the two rooftop patios, stargaze from the park bench perched upon the ridgeline, observe the butterflies amongst stunning milk thistle gardens, or walk the nearby Bruce trail.
Mountain Top Tranquillity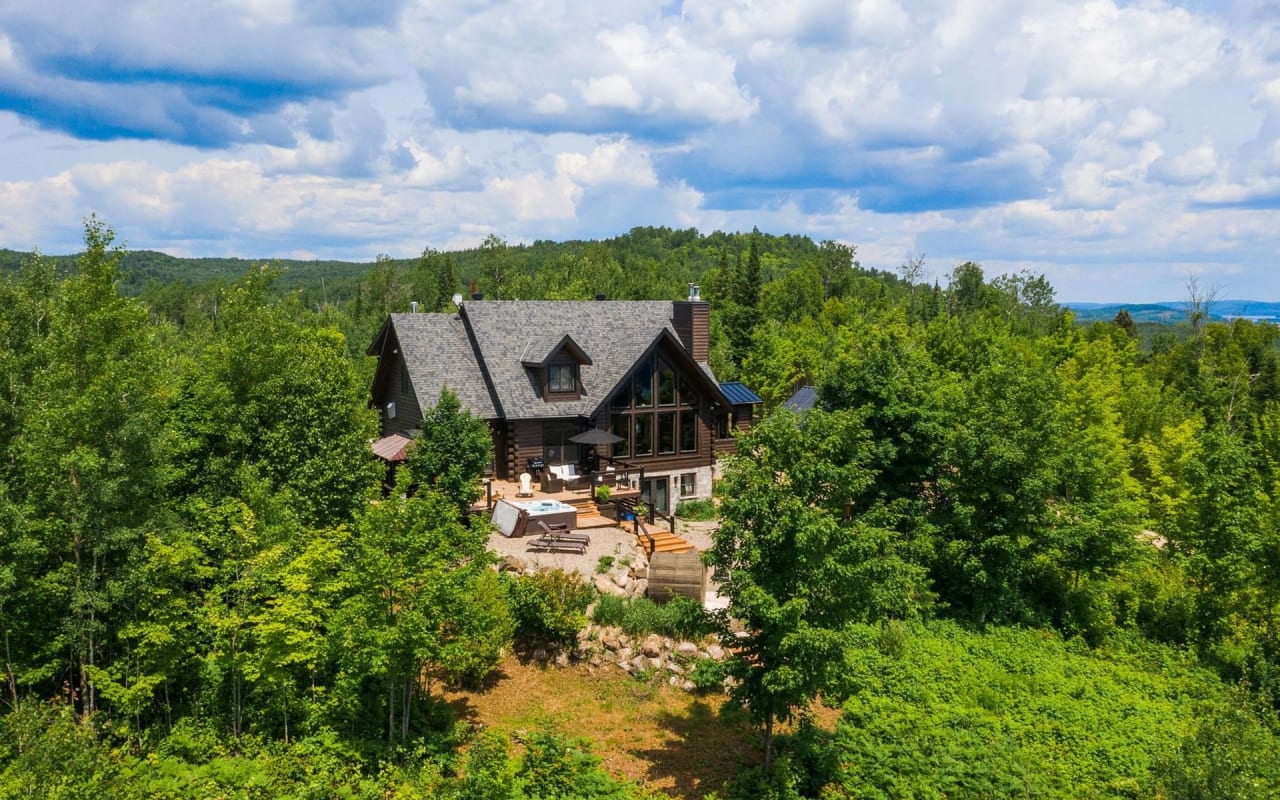 This Scandinavian style home is a perfect match with harmony and nature; taking you far from the hustle and bustle of the city into the heart of nature. This home features oversized windows allowing a breathtaking view overlooking Lake Taureau in Saint-Michel-des-Saints. You'll also be able to explore other resorts, beaches, and other islands nearby.
Stunning Scenery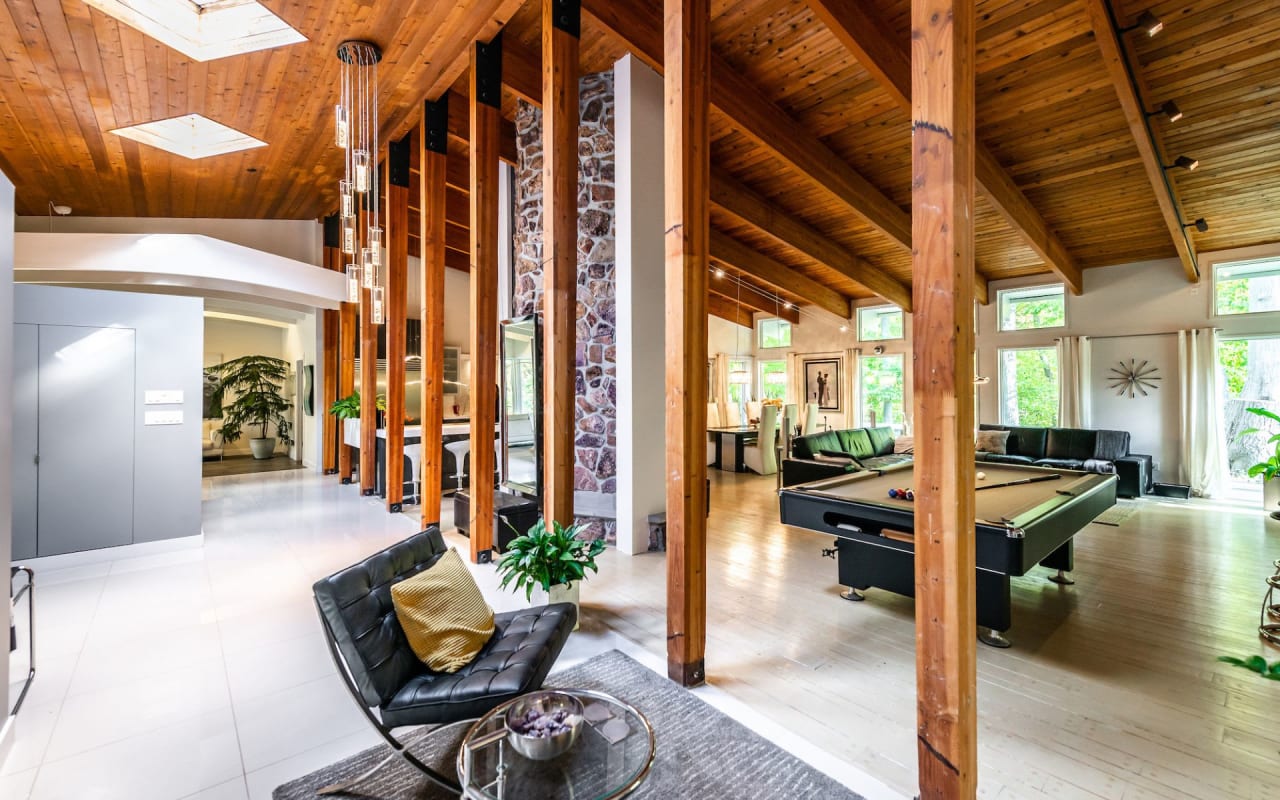 This unique mid-century modern bungalow sits amongst more than 13 acres of wooded land, with three ravines and walking trails that were originally created for BMX purposes. There is a large area to enjoy bonfires and outdoor cooking, making it feel like you're in a secluded Northern location. This property boasts wonderful scenery year-round, which carries into the home and is viewable through every room. 
Taking time for yourself at your own remote getaway gives you space to think, recharge, and pursue your own projects—and leaving the city behind doesn't have to mean giving up the conveniences of modern living. With luxury homes perched on tiny islands, above picturesque lakes, and among rolling hills, the expansive Canadian wilderness is dotted with quiet havens to relax and get away from it all.