A perfectly splendid pie
Michelle Rabin started Nobrega's, the baked-good biz that supplies Taverne Bernhardt's, during (the first) lockdown. Each creation is equal parts dessert and centrepiece. Message her on Instagram to order a seasonal option like the stunning apple swirl pie pictured above. $35 and up.
@nobregaspies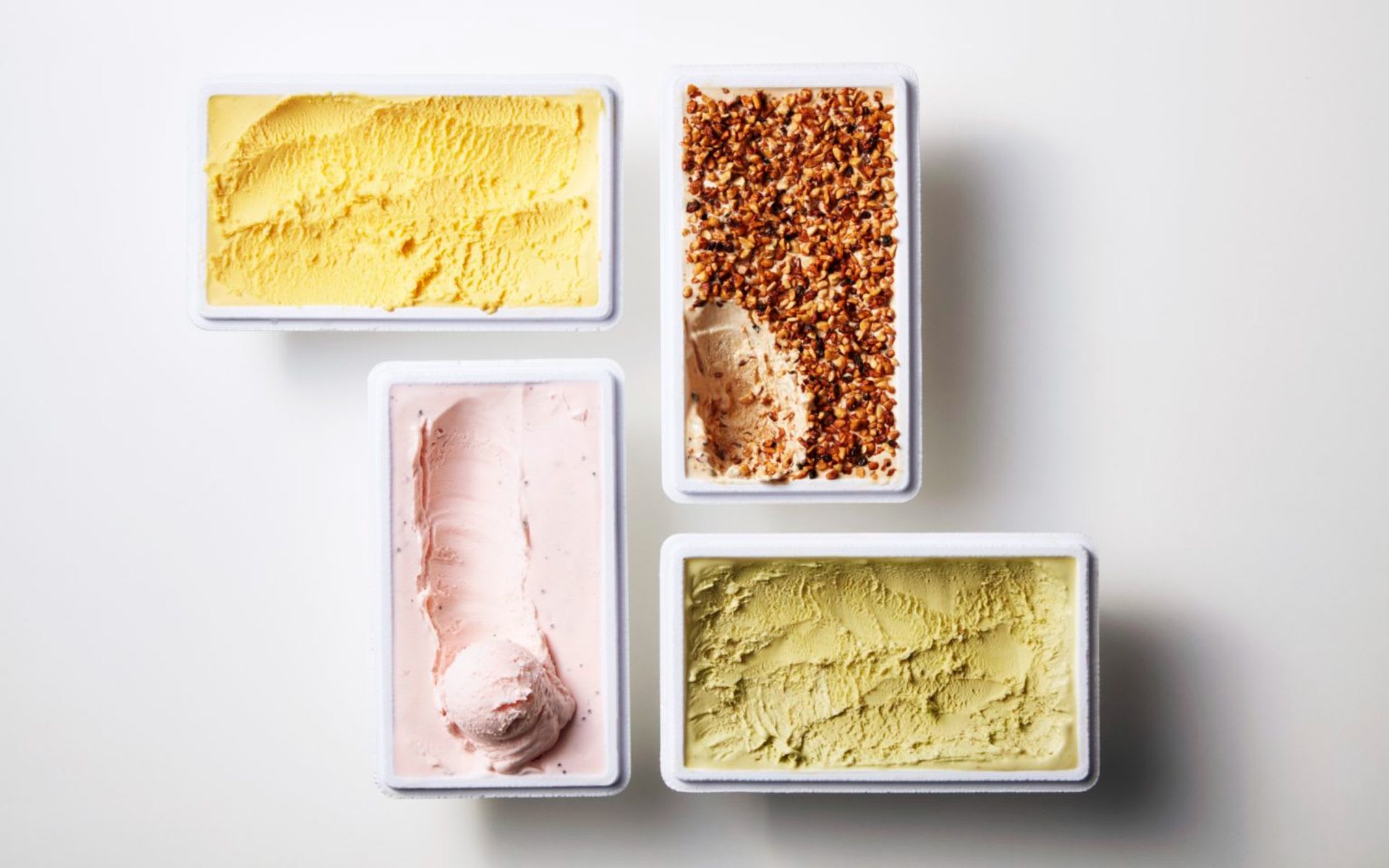 Small-batch gelato
2.
Roshan Kanagarajah makes one of Toronto's hottest hot sauces under the name Kitchen Guerrilla. On the other side of the Scoville scale, he's also the creator of Ksira Gelato, which puts a South Asian spin on dessert with a line of frozen flavours like rose sherbet with basil seeds, and watalappam, a creamy cardamom treat with palm syrup and roasted cashews. $13.50 per half-litre tub.
Kitchenguerrilla.com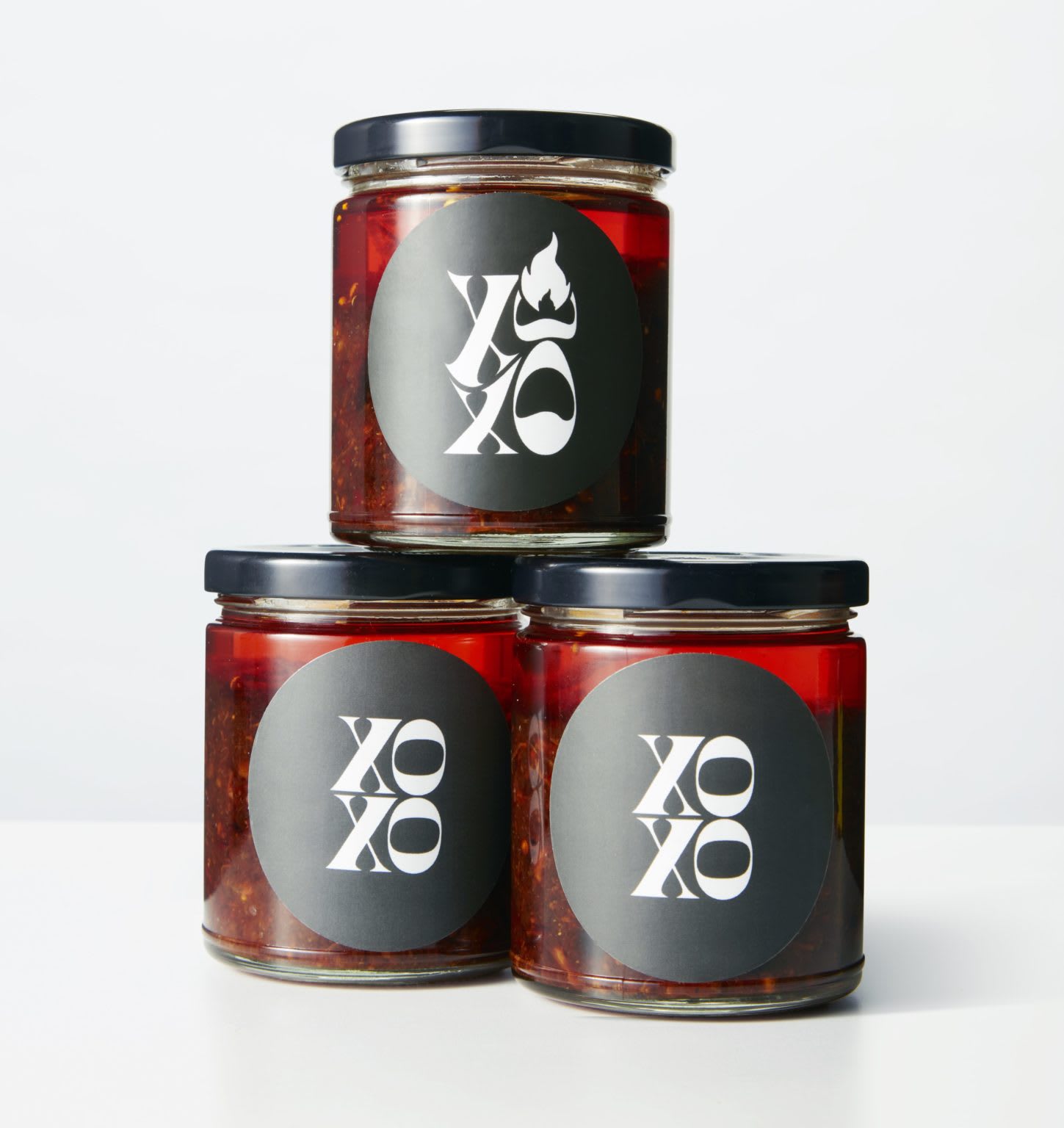 A jar of XO sauce
3.
When Marvin Flores Palomo isn't making wood-fired pies and mushroom-truffle cannelloni at Oakville's 7 Enoteca, you'll find the chef de cuisine working on his passion project: XOXO sauce. The jammy, funky, spicy, sweet and sour condiment adds a whomp of umami to fried rice, dumplings, tacos, scrambled eggs, or really just about anything. Bonus: Palomo donates up to 15 per cent of his proceeds to charity every other month. $20.
Xoxosauce.ca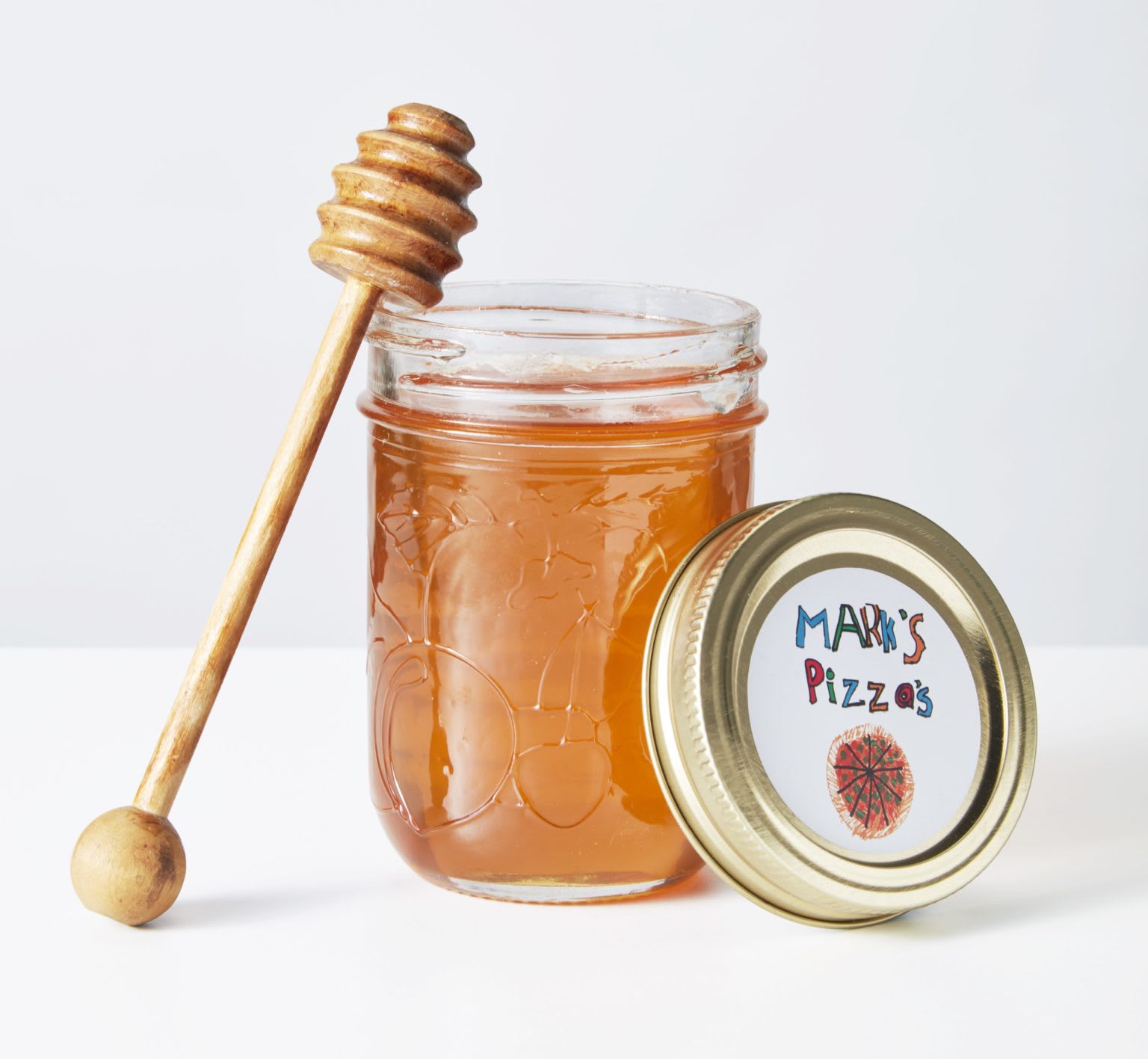 Some chili-infused honey
4.
Pizzaiolo Mark Alousis opened his postage-stamp-sized Mark's Pizza in Scarborough in early March. Little did he know his takeout business was about to boom. He cuts few corners with his ingredients, even going so far as to make some of his own hot honey that he infuses with Thai chili peppers. The little jars fly off the shelves, so get 'em while they're hot. $10.
371A Old Kingston Rd., markspizzas.com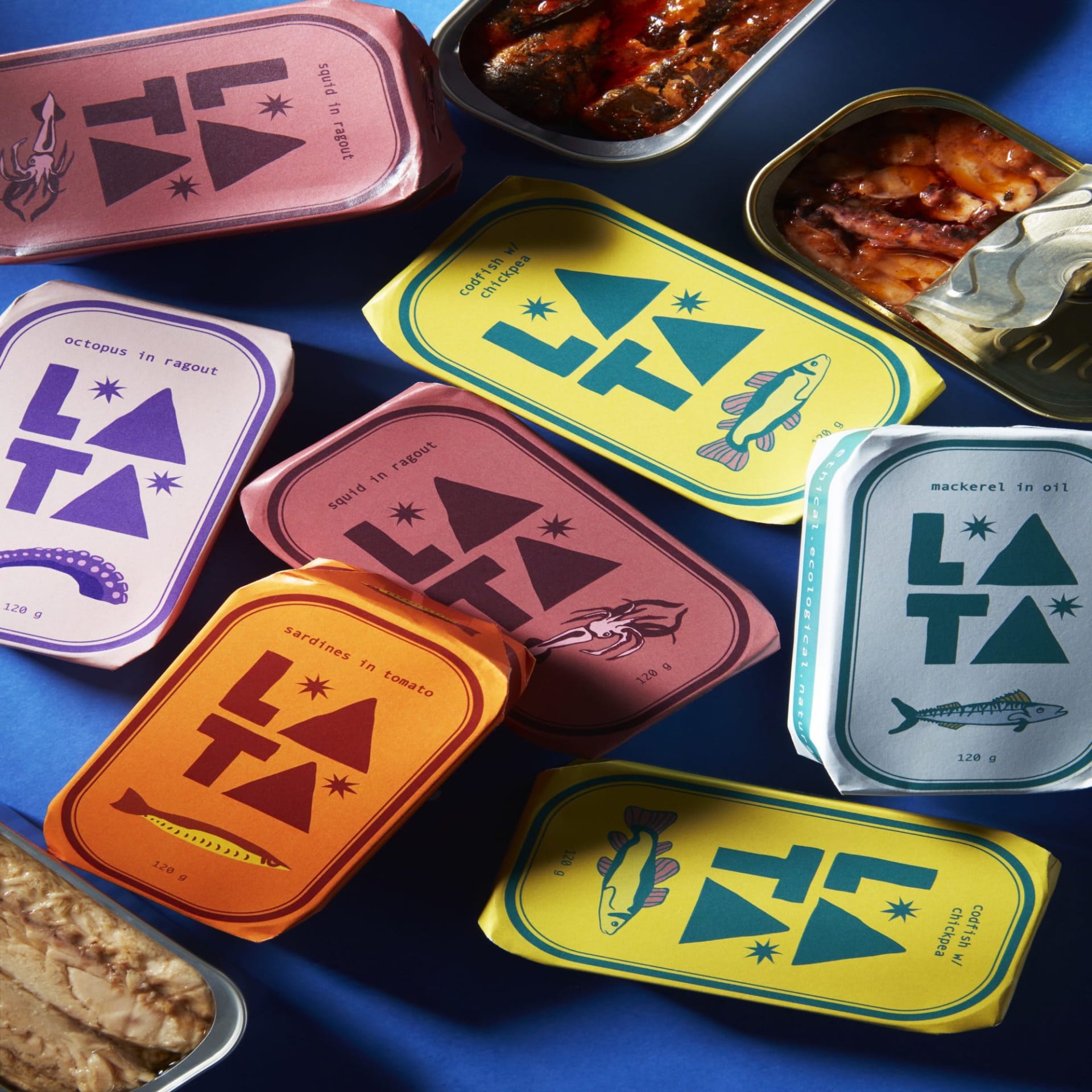 Practically gift-wrapped conservas
5Get ready for Lata's gorgeous tins of conserves to be the prettiest things in your pantry. Each one is filled with ethically caught Portuguese seafood—squid in ragout, codfish with chickpeas, sardines in tomato—and they all make for excellent additions to festive snack spreads or as meals on their own (just add crackers). $7 and up. Latafish.com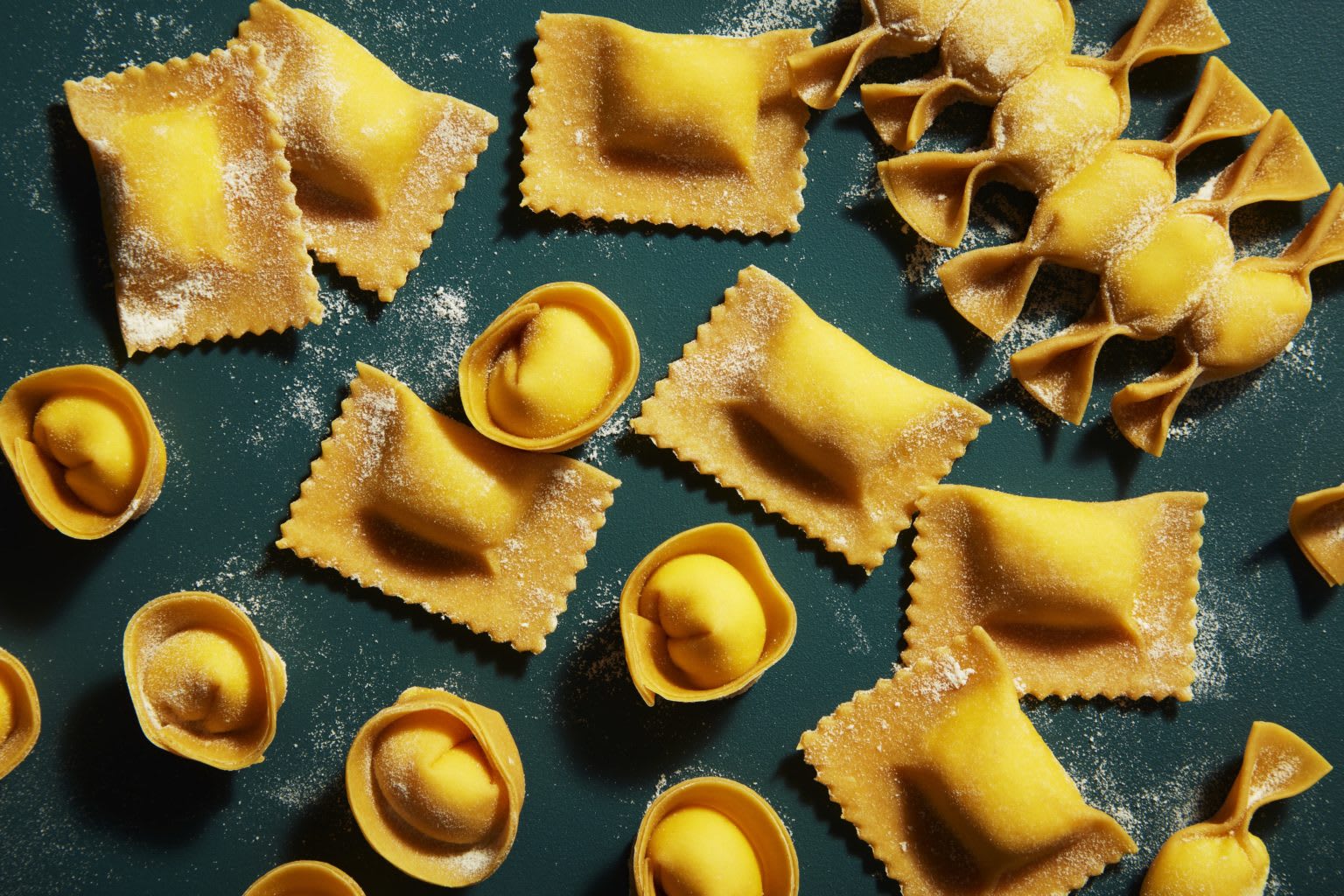 Little bundles of joy
6. For as long as Pasta Forever's Jess Maiorano can remember, pasta has been a big part of her life, but she never imagined owning a pasta-delivery operation. Then Covid hit, and her at-home hobby turned into a business. Now, she sells all kinds of fresh pasta—from classic shape to ones rarely seen on restaurant menus, like caramelle, little stuffed bundles that look like wrapped candies—on their own or as part of meal kits with homemade sauce and freshly baked focaccia. $6 and up. Pastaforever.ca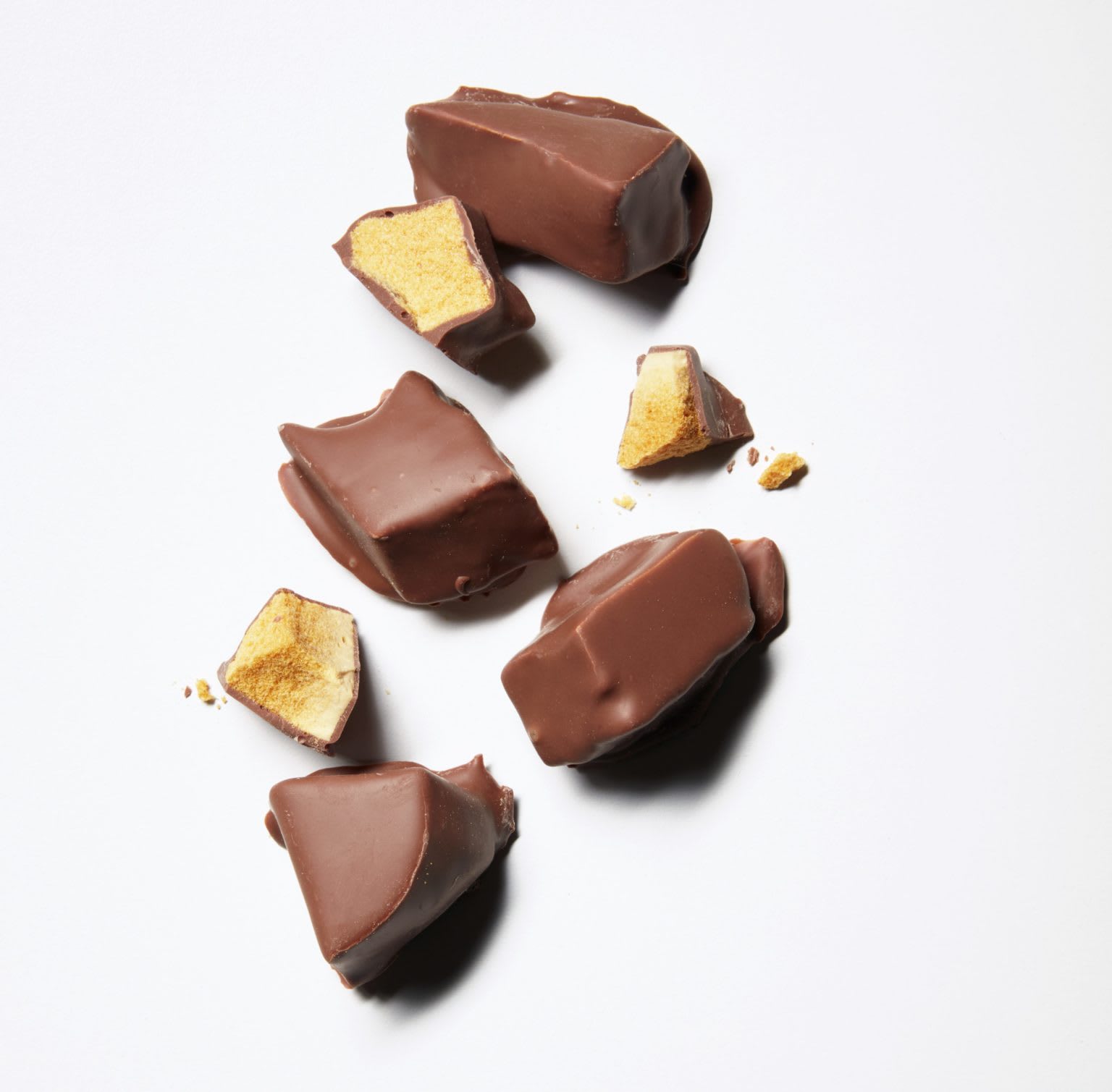 Chocolate-covered sponge toffee
7Deborah Torr whips up sweet, small-batch treats—truffles, biscotti, ice cream—at Coco Chocolates, her Baby Point bakery, all lovingly made with organic ingredients. We like her sponge toffee the best: chunky shards of feather-light golden honeycomb covered in a layer of milk chocolate. It's Crunchie for grown-ups. $5.50 for a bag. 365 Jane St., 647-351-4005, cocochocolates.ca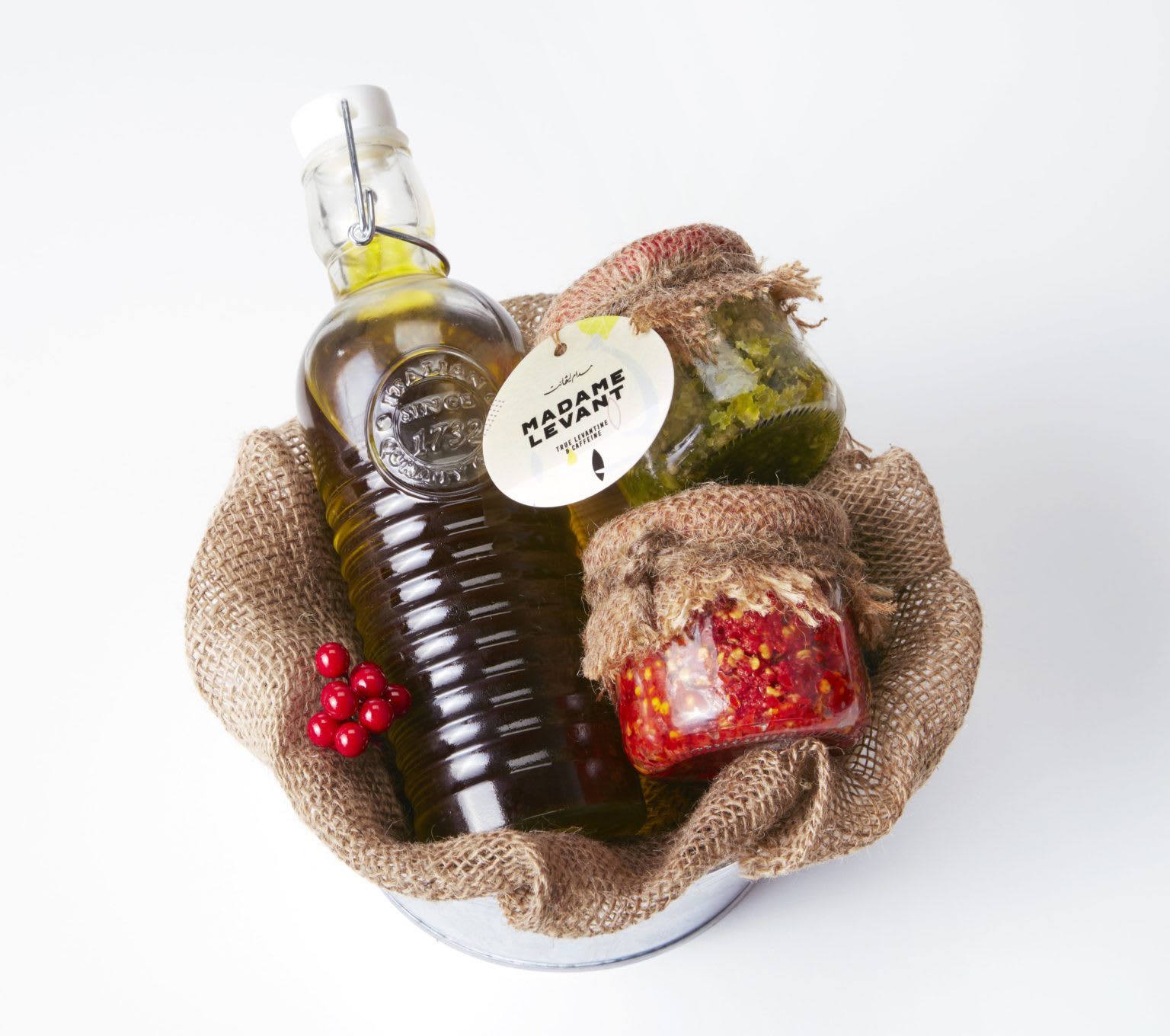 Some Levantine heat
8. These little jars of supremely spicy shutta, or hot pepper paste, are made using olive oil that travelled all the way from Madame Levant chef Himi Hunaidi's family farm in Jordan before landing at this Gerrard East takeaway spot. It comes in three versions: jalapeño, red Anaheim and habanero, and it's the next secret weapon in your spice arsenal—perfect on anything that could stand some unsubtle heat. $9.50 for jalapeño, $15 for Anaheim or habanero. 821 Gerrard St. E., 416-729-0503, madamelevant.com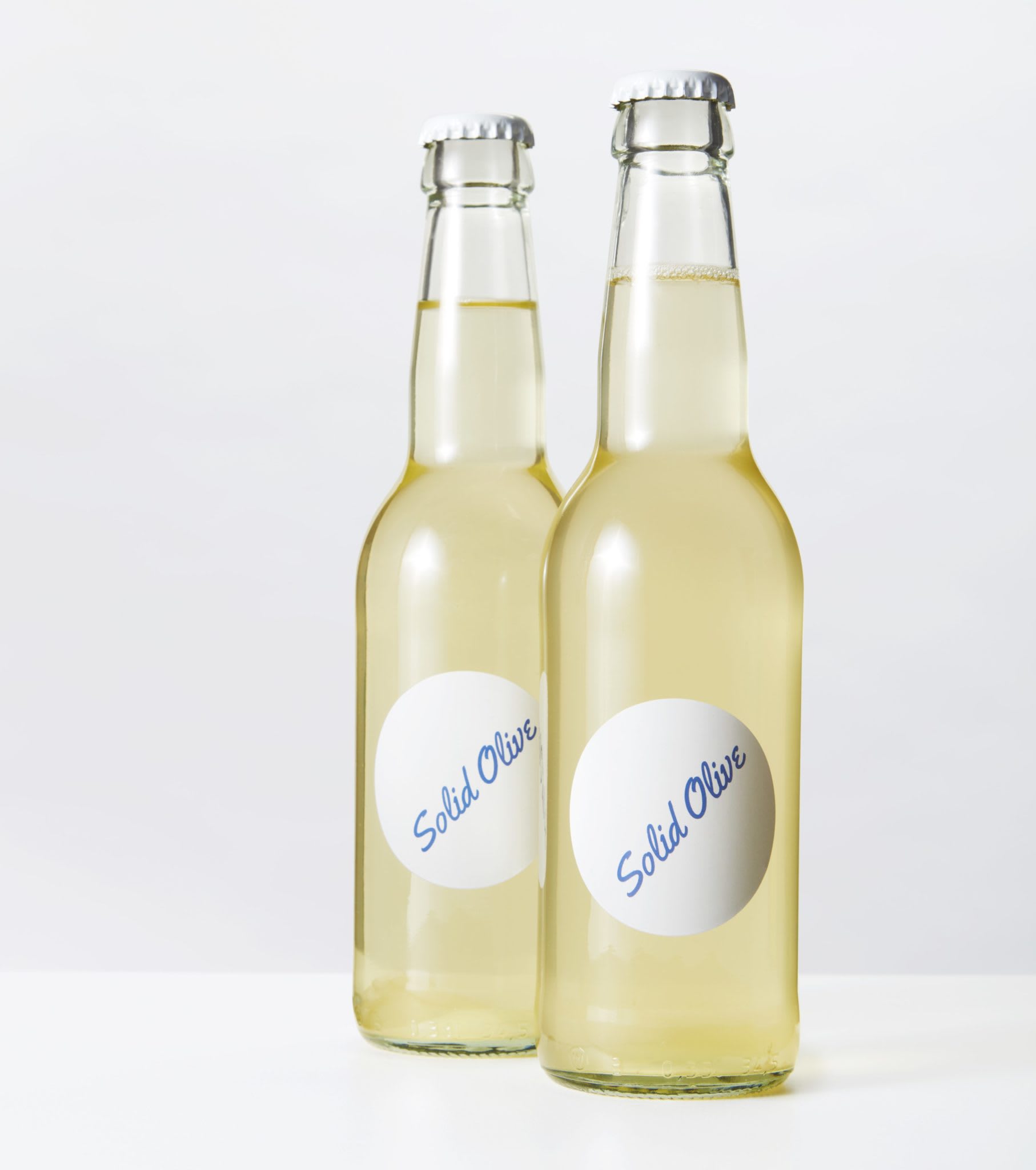 Boozy kombucha
9. While most kombuchas contain trace amounts of alcohol, Solid Olive Victuals specializes in fully fermented "hard kombucha" that packs a wine-like punch. In fact, this jun-style is often called "the champagne of kombucha." It's made with green tea and honey sourced from Beamsville's Rosewood Winery, and it's great for refreshing the palate between heavy holiday meals. $10. Solidolive.org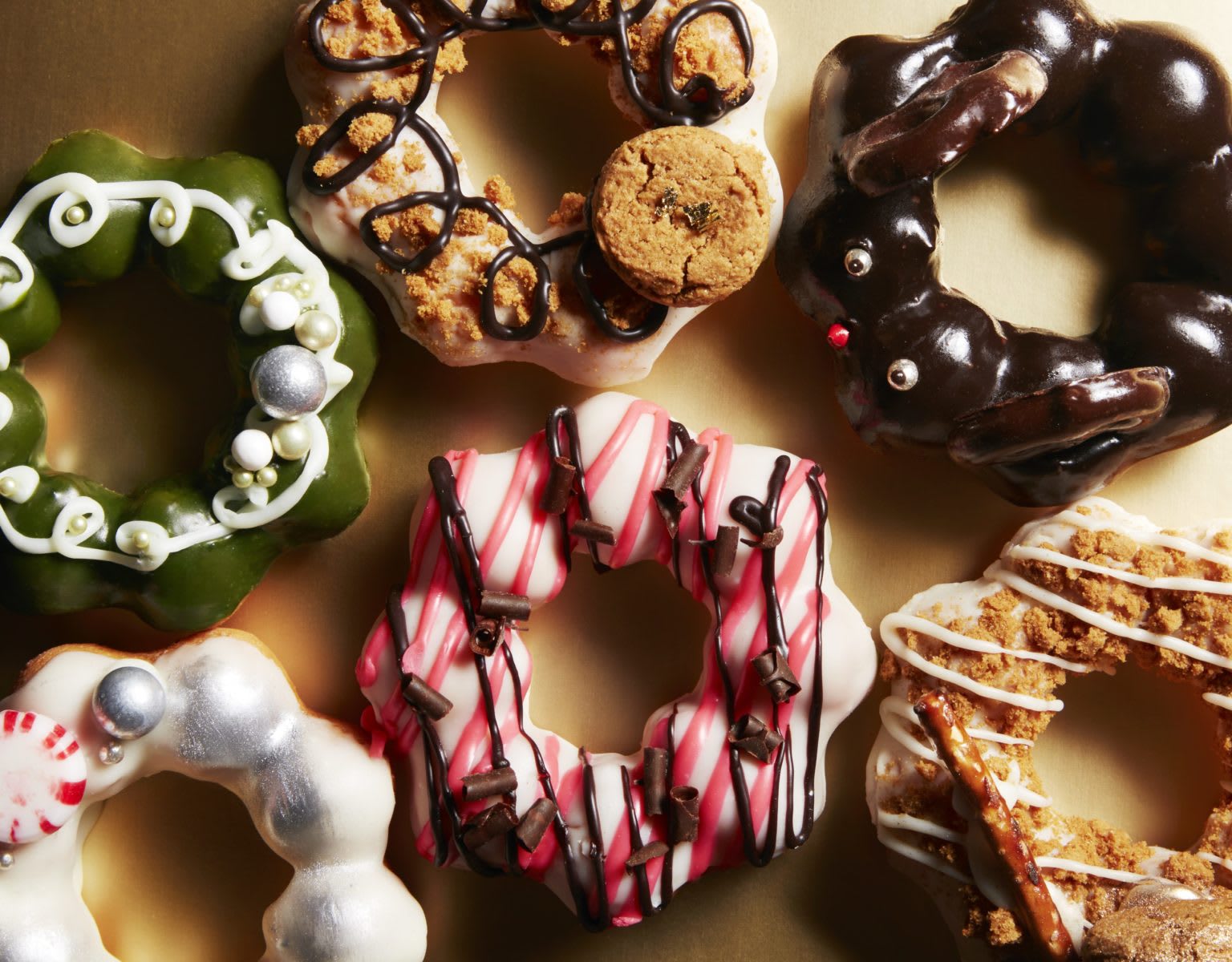 An at-home oyster experience
10In the before times, P.E.I.-raised oyster expert Jason Kun could be found shucking his shellfish for the masses at breweries and festivals. Now, he'll bring the bivalves right to your door. His DIY kits come with everything you need for an at-home oyster experience this holiday season: oysters by the dozen and all the requisite accoutrements (apple-shallot mignonette, habanero hot sauces, horseradish root). $18. Islandoysters.ca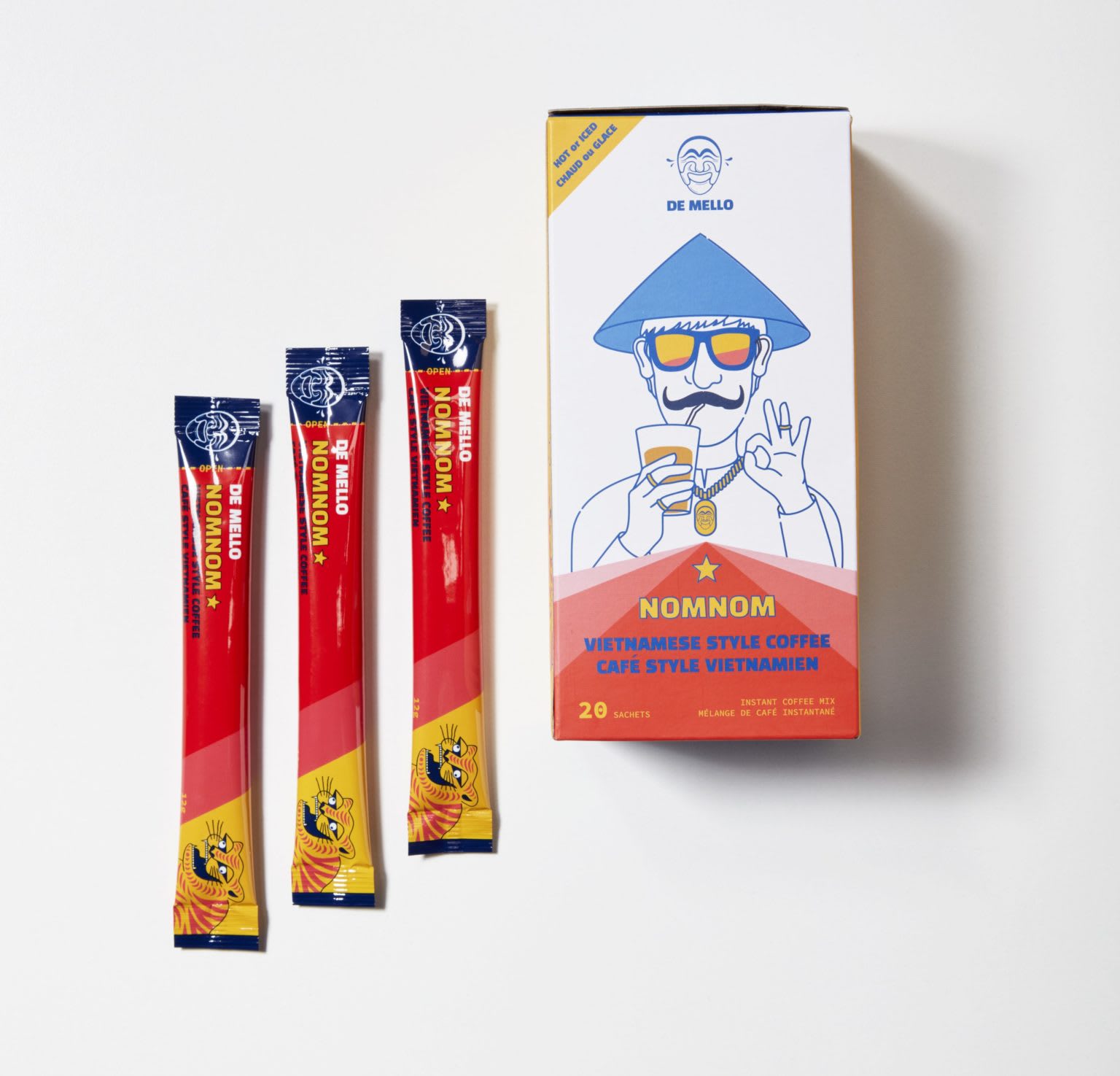 Half a dozen mochi doughnuts
11. You can find and pre-order these colourful Japanese doughnuts at Isabella's Mochi Donut Boutique, a just-opened bricks-and-mortar space at Queen and University. The rice-cake rings come in flavours like banana black sesame, houjicha (green tea) crunch, cinnamon roll and White Rabbit, that oh-so-popular chewy milk candy from China. $20 ($22 online) for a pre-assembled six-pack, or $25 for a choose-your-own six-pack. 4 St. Patrick St., isabellasboutiquerestaurant.com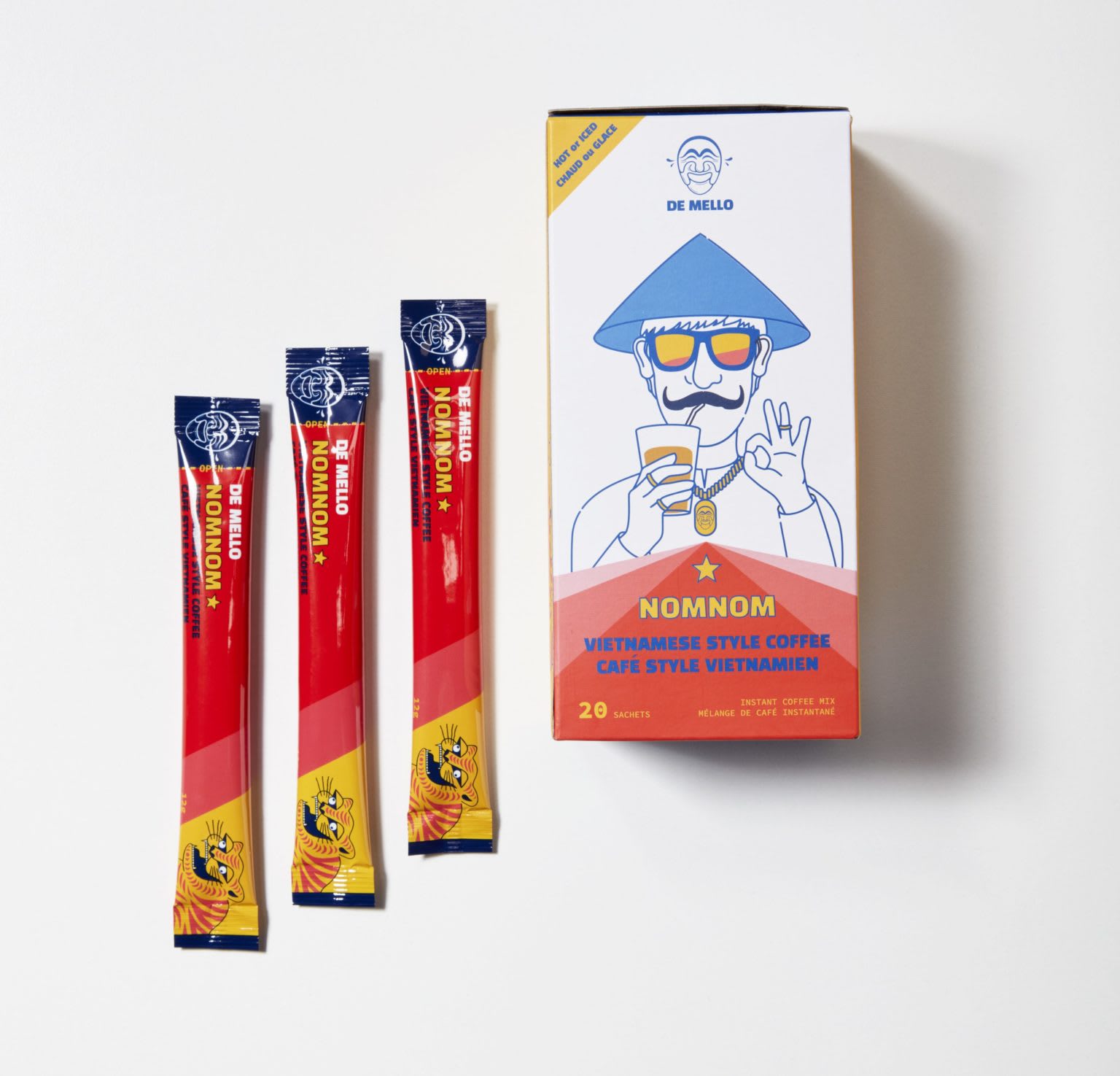 Single-serve Vietnamese coffees
12. A cup of Vietnamese coffee can be a strong pick-me-up, but it's not usually a quick one, due to the traditional slow-drip brewing technique. There's a faster way: De Mello Coffee has cramed all that intensity into instant sachets. Just add water and serve hot or cold—though there's nothing wrong with adding a little condensed milk. $15 for 20. 2489 Yonge St., 416-556-5393, hellodemello.com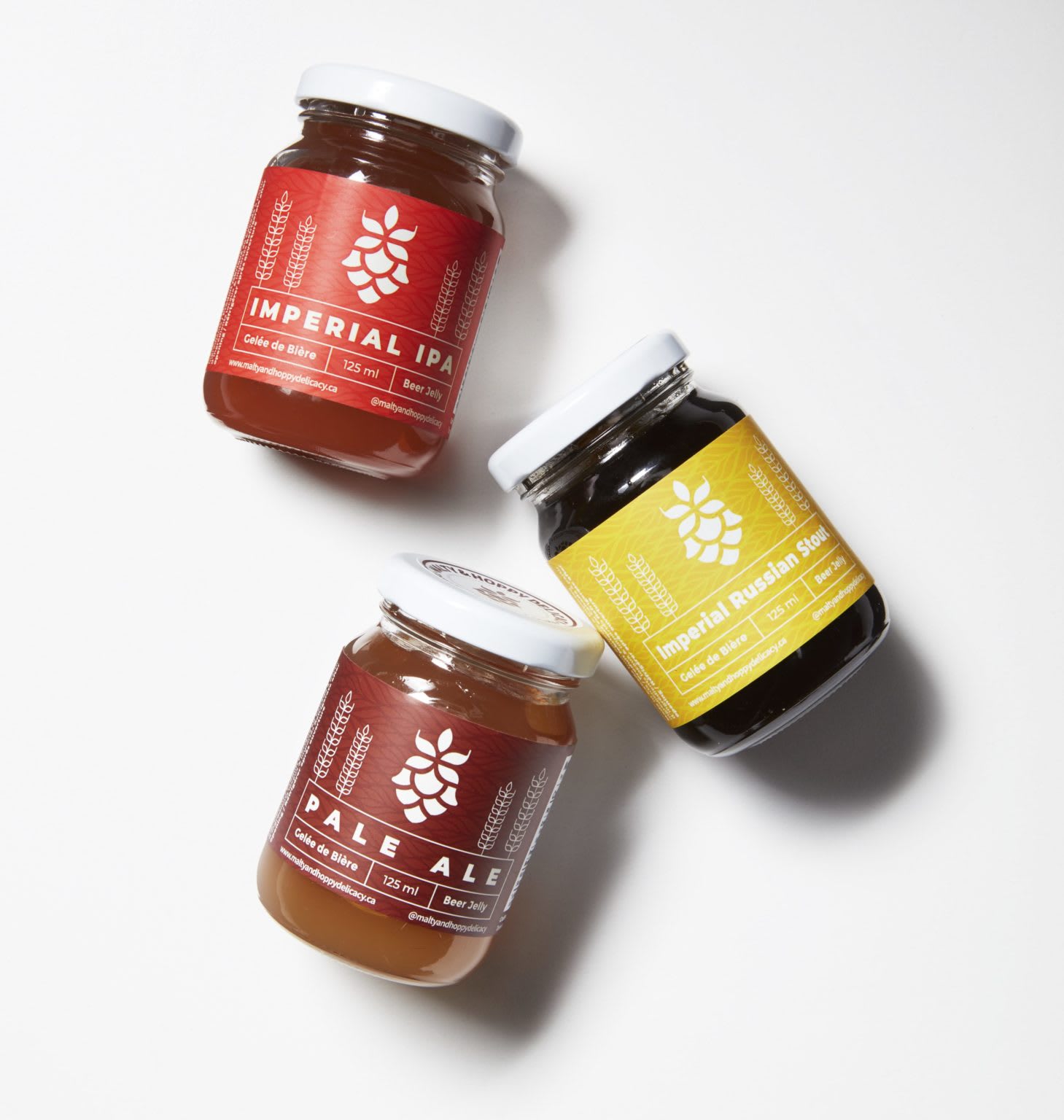 Beer you can eat
13.
Each jar of Malty and Hoppy Delicacy's beer jelly (yes, we said beer) is made with a different Ontario craft beer: an imperial IPA from Black Oak Brewing, a pale ale from Great Lakes Brewing and, our favourite, an oatmeal brown ale from Left Field Brewery in Leslieville. It's the perfect accoutrement for a hunk of crusty bread and a charcuterie board. $8 each.
Maltyandhoppydelicacy.ca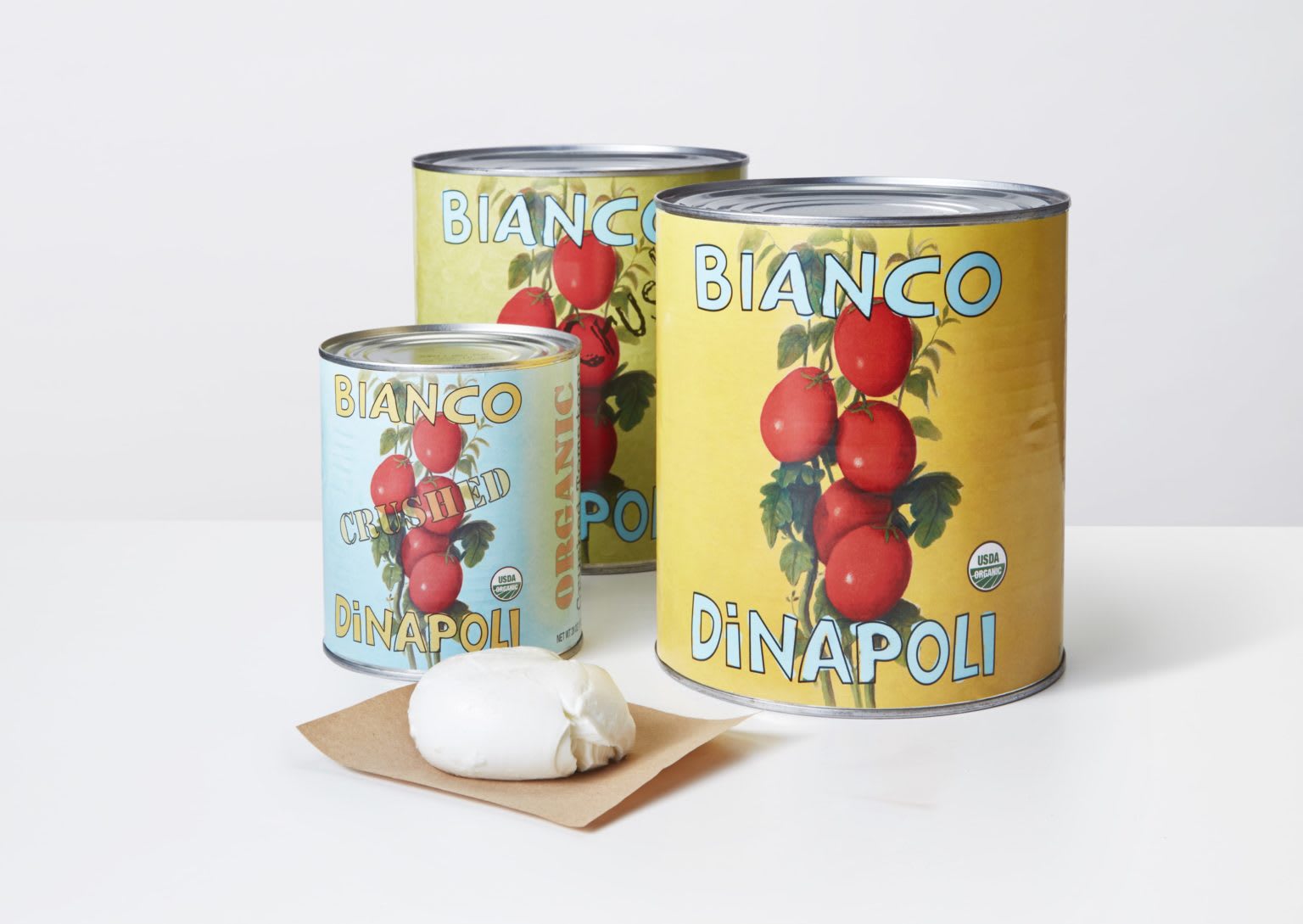 Out-of-this-world tomatoes
14. Italy's San Marzano tomato was once the only choice for red-sauce aficionados. But word's gotten out about California's Bianco DiNapoli, whose tomatoes have become the holy grail for pizzaiolos of all stripes. At Chinatown East's Good Cheese, they import three kinds of Bianco DiNapolis, along with everything else for pizza night. $8 and up. 614 Gerrard St. E., 416-285-8482, goodcheese.ca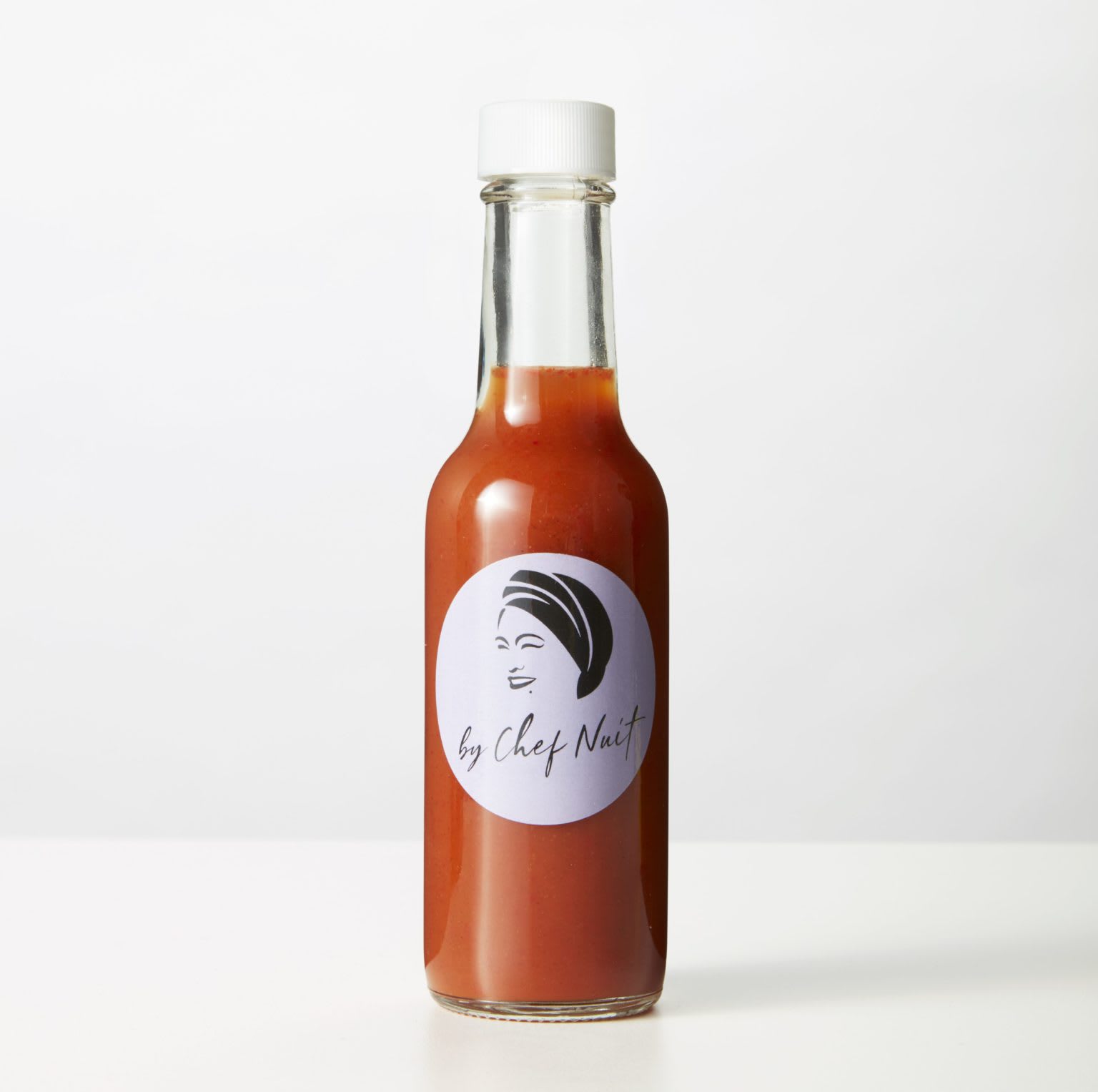 Homemade sriracha
15.
When most of us think of sriracha, the plastic squeeze bottle with the green cap comes to mind—there's probably a half-empty one in your fridge. But there's more to sriracha than the ubiquitous rooster sauce. The city's foremost Thai chef, Nuit Regular, started batching and selling her own blend when the pandemic hit. It sits nicely between medium spicy and full-on hot and, like the sriracha we already know and love, goes on just about anything. $12.
Bychefnuit.com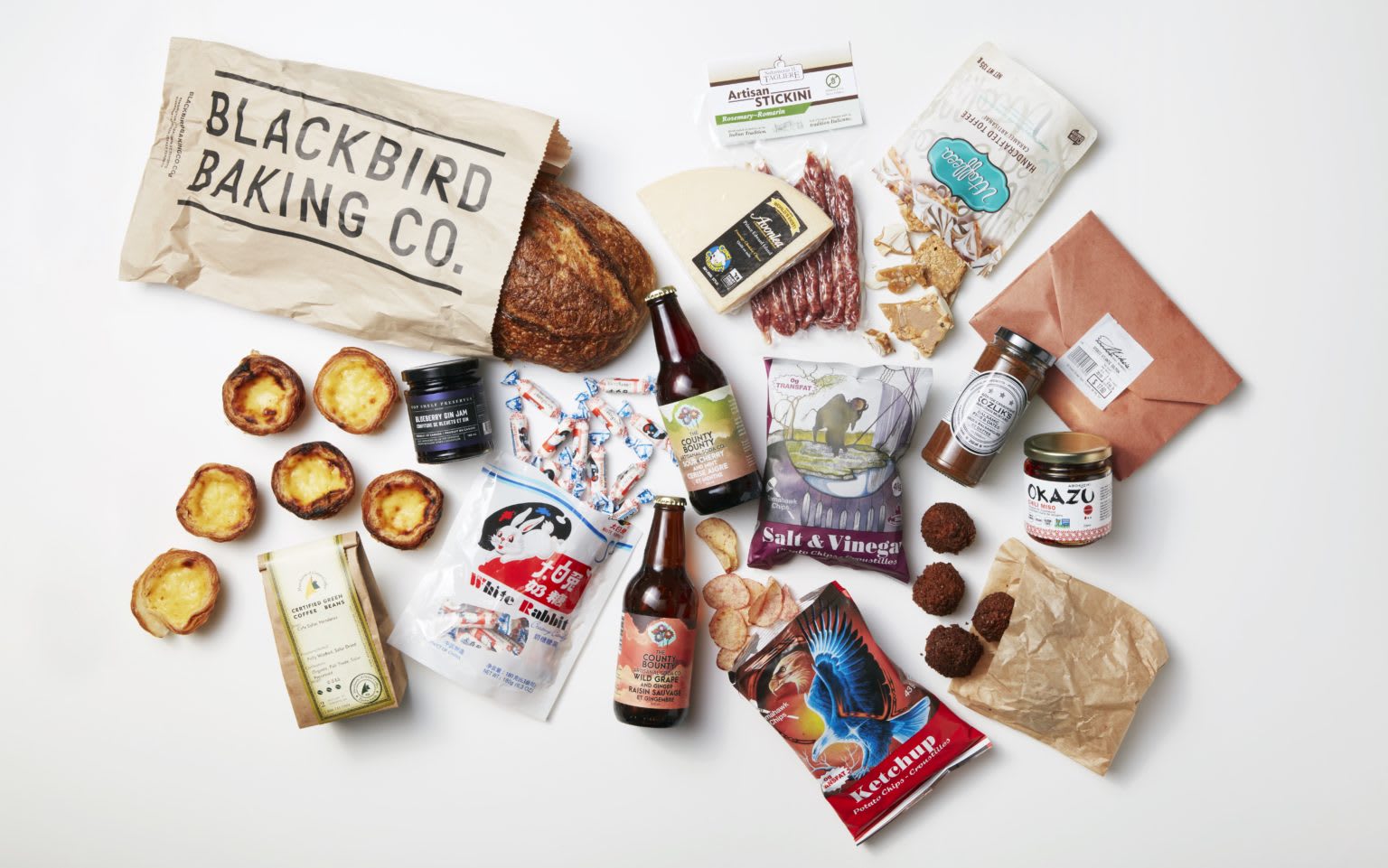 A food tour in a box
16.
At a time when most of us are looking to limit our shopping to a few stops, Culinary Adventure Co.'s curated assortments of edibles cover a lot more ground, from Toronto and beyond. Items like Blackbird sourdough and Tabule falafel are joined by rarer finds such as toffees from Winnipeg's Utoffeea, two kinds of chips from Manitoba's Indigenous-owned Tomahawk Chips, and blueberry gin jam from Ottawa's Top Shelf Preserves. $129.
Culinary-adventure-co.myshopify.com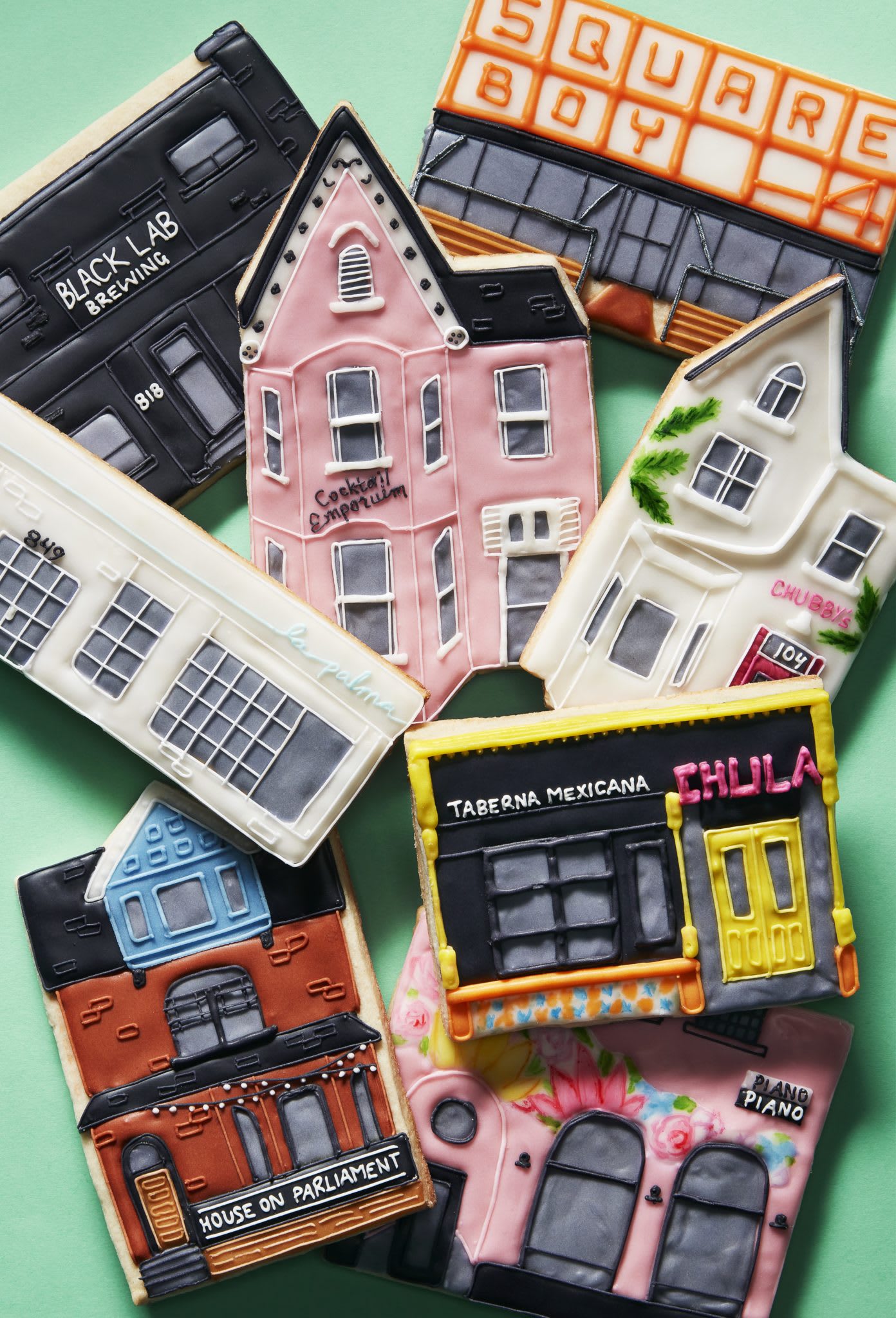 Toronto kitchens in cookie form
17.
During the thick of the pandemic, Whisked by Alicia baker Alicia Didow decided to show her support for the city's struggling restaurants—in cookie form. Her first edible ode was to Square Boy, the Danforth's long-standing burger joint, but she went on to make mini-me versions of the Real Jerk, La Cubana, the George Street Diner and many more. Here's hoping the actual businesses outlast their cookie avatars, which are all too easy to devour. $12 each, or $40 for four.
@whiskedbyalicia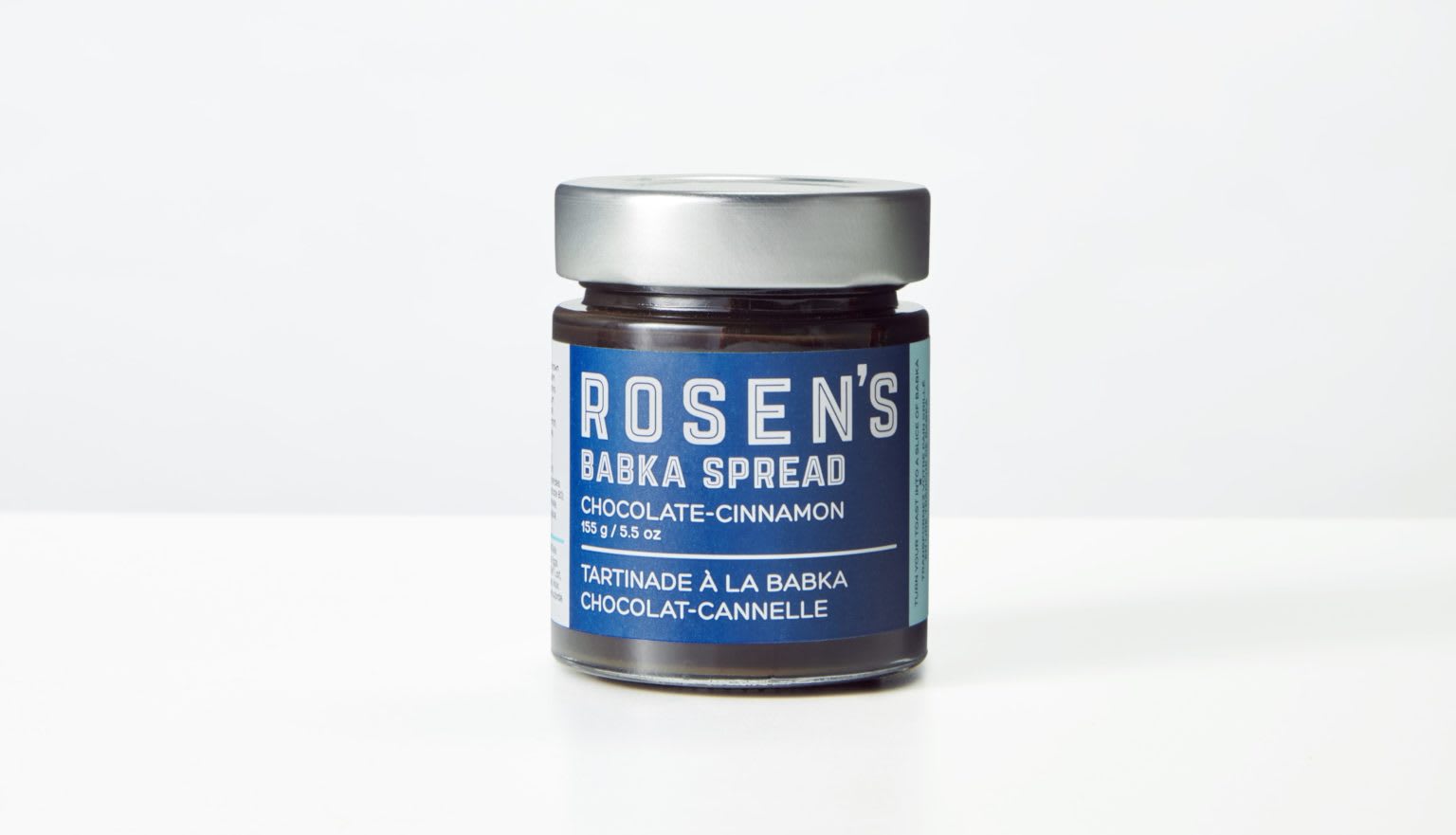 Babka in a jar
18.
A twisty babka is a thing to behold, all golden brown and streusel-y and held together with layers of chocolate-cinnamon goodness. Now, thanks to Rosen's (of cinnamon bun fame), that magical concoction comes in its very own jar, which means even the humblest piece of toast can be slathered with some of that babka deliciousness—just add streusel. $7.99.
Saltgourmetfoods.ca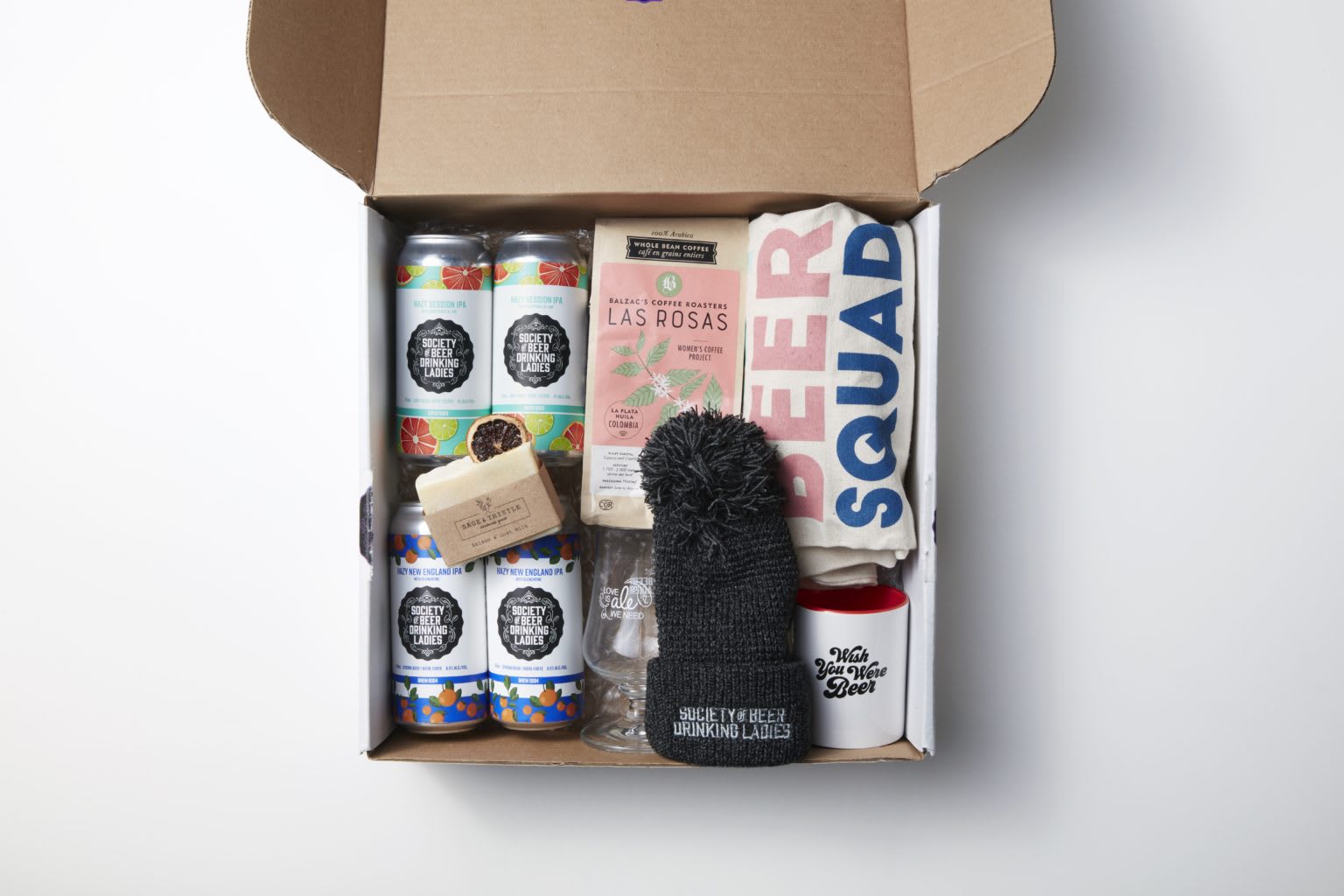 A box of beer
19.
Surprise the beer lover in your life (even if that person is you and it won't be much of a surprise) with a package curated by Toronto's own Society of Beer Drinking Ladies. Each Beer Squad Box comes packed with all kinds of SOBDL swag, a bunch of great products from local makers and (of course) four Ontario-made beers. $99.99.
Shop.ladiesdrinkbeer.com
Learn More