The World's Finest Properties

This September, we will showcase some of the finest Canadian offerings worldwide. Bidding will take place on our online marketplace, allowing buyers the ability to bid digitally in real-time from anywhere across the globe.

Predictability and transparency are important now more than ever and for 12-plus years, remain core to what we deliver every day. Even amid today's market uncertainty, we continue to get excellent prices with global bidders—including sight-unseen and pre-auction offers.

We are predicting pent-up demand as markets continue to open. This is your opportunity to reach some of the
wealthiest people in the world and gain control over the timing of sale by prompting buyers to immediately act while achieving the best possible market price.

The properties in this sale are highly vetted and space is limited by market.
Reach global buyers.
​​​​​​​Sell this September.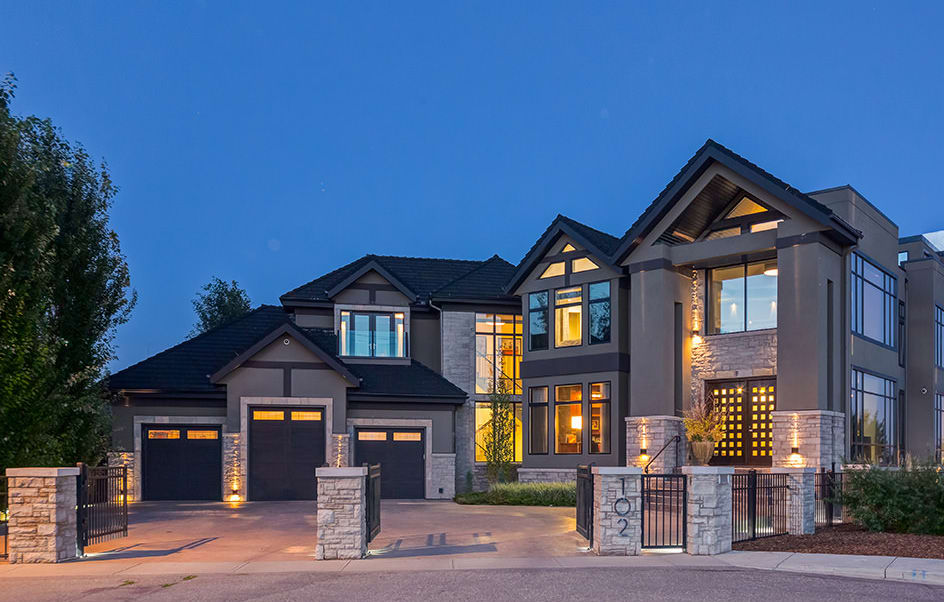 SOLD. LISTED FOR $10.888M CAD: CALGARY
+ HIGHEST SALE IN AREA SINCE 2015
PROSPECTS 692 | OPEN HOUSE 95 | SHOWINGS 29 | BIDDERS 8


REACH GLOBAL,
OPPORTUNISTIC BUYERS
EXPOSURE HIGHLIGHTS

Properties will receive direct reach to targeted members of our global database of more than 650,000 individuals, including our Private Client Group. We also reach high-net-worth buyers in key feeder markets for your property's location. Only the finest properties are selected for our platform—just one of every 20. Our process typically results in 200-400 prospects and multiple buyers competing for your property.
​​​​​​​

"
A comprehensive marketing strategy has always been essential for the successful sale of luxury real estate, and is particularly crucial in today's market. In the case of this extraordinary sale, the power of Sotheby's International Realty's local and global marketing platform, combined with Concierge Auctions' unique sales strategy, helped ensure maximum exposure for the property, qualified interest and an accelerated sale."
​​​​​​​ — Corinne Poffenroth, Listing Agent, Sotheby's International Realty Canada
---
PUBLIC RELATIONS​​​​​​​

Inclusion in sale "lineup" release,distributed over US and Canada wire
EMAIL MARKETING
Inclusion in Auction Alert® email,distributed to 100,000± weekly subscribers
Drip email campaign​​​​​​​​​​​​​​
ADVERTISING

​​​​​​​Google Display Network display and retargeting banner ads; The entire Google Display Network reaches over 90% of internet users worldwide (Sample sites include WSJ.com, Entrepreneur.com, Forbes.com, NYTimes.com)
Google AdWords campaign
Facebook advertising campaign, targeting new potential buyers, agents, and executives in key and feeder markets
Facebook retargeter campaign, reaching visitors of your property's page on ConciergeAuctions.com
Property listing on LuxuryRealEstate.com
Property listing on Juwai.com
SALES
Dedicated Project Sales Manager
Market, key influencer, and broker/agent outreach
​​​​​​​ COLLATERAL
High-quality photography*
Custom messaging
Print collateral and signage
Direct mailing
Inclusion in monthly catalogue, direct mailed to members of our Private Client Group, billionaires, and U.S. high-net-worth property owners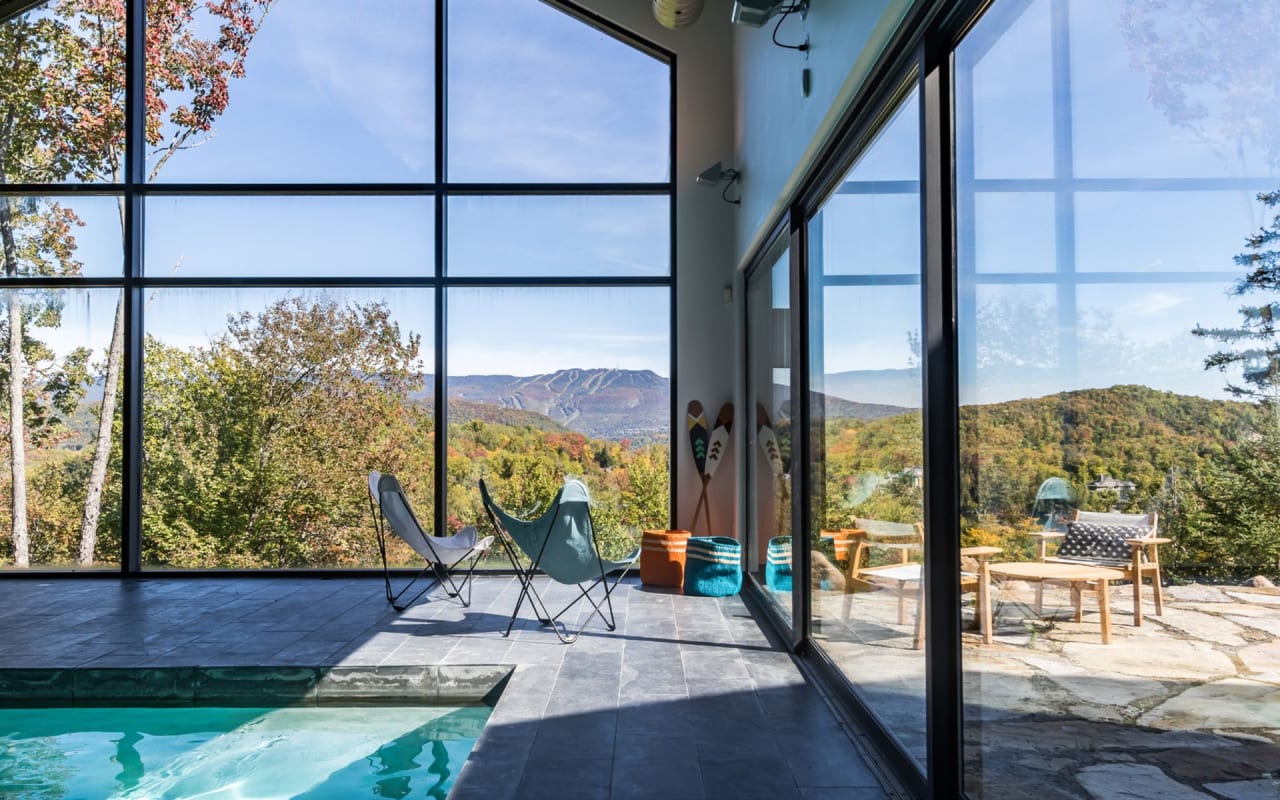 SOLD $2M: MONT-TREMBLANT, QUEBEC
PROSPECTS 1,338 | OPEN HOUSE 73 | SHOWINGS 42 | BIDDERS 10​​​​​​​

---
Benefit from 
selling quickly
and capitalize on
pent-up demand.
"
The Concierge Auctions team exceeded our expectations and brought the global exposure they promised. In just over four weeks, our collaborative efforts brought over 1,000 prospects, 73 open house visitors, 42 qualified showings, 10 registered bidders, and one lucky winner. I would highly recommend their services to any agent who wants quality exposure for their client's properties." — Steven LaFave, Listing Agent, Engel & Völkers Tremblant
---
A WORLD OF QUALIFIED BUYERS
The percent of ultra-high-net-worth individuals planning to buy a home outside of their country of residence in 2020: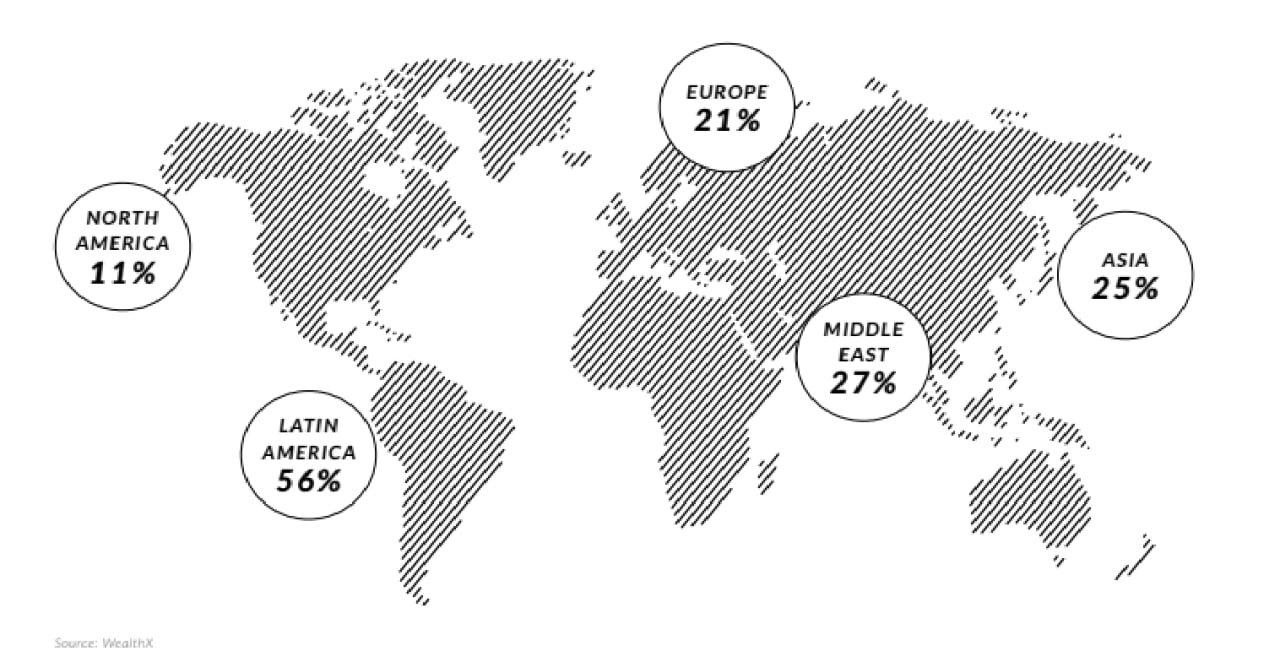 THE RESULT
OVER $2.5 BILLION IN WORLDWIDE SALES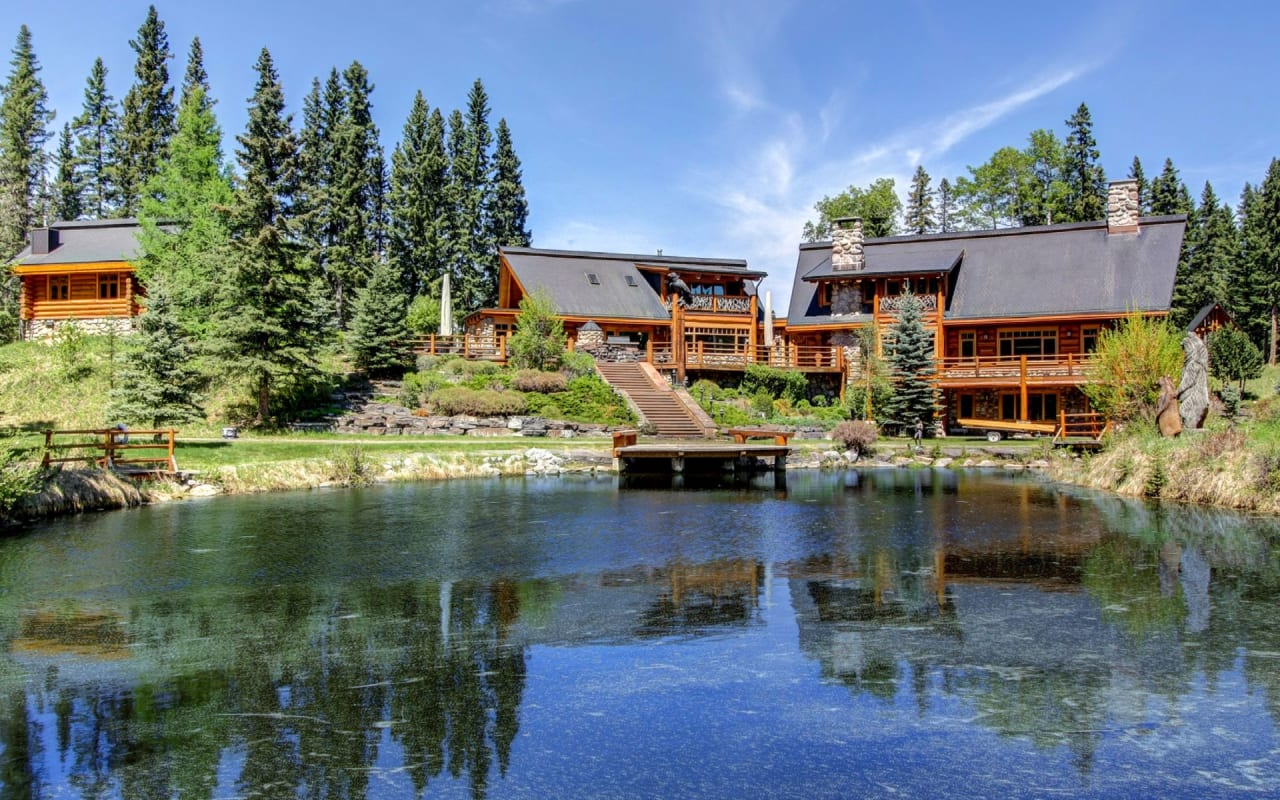 "
Our experience with Concierge Auctions was exceptional. The Project Sales Manager's dedication and local efforts unequivocally led to the successful outcome of the auction. In addition, the entire team, from the Business Development Manager to the behind-the-scenes staff, provided support as needed. We look forward to our next opportunity to work together."
​​​​​​​— Dennis Plintz, Listing Agent, Plintz Real Estate
PROSPECTS 710
OPEN HOUSE 34
SHOWINGS 23
BIDDERS 7
SOLD. LISTED FOR 21.8M: TORONTO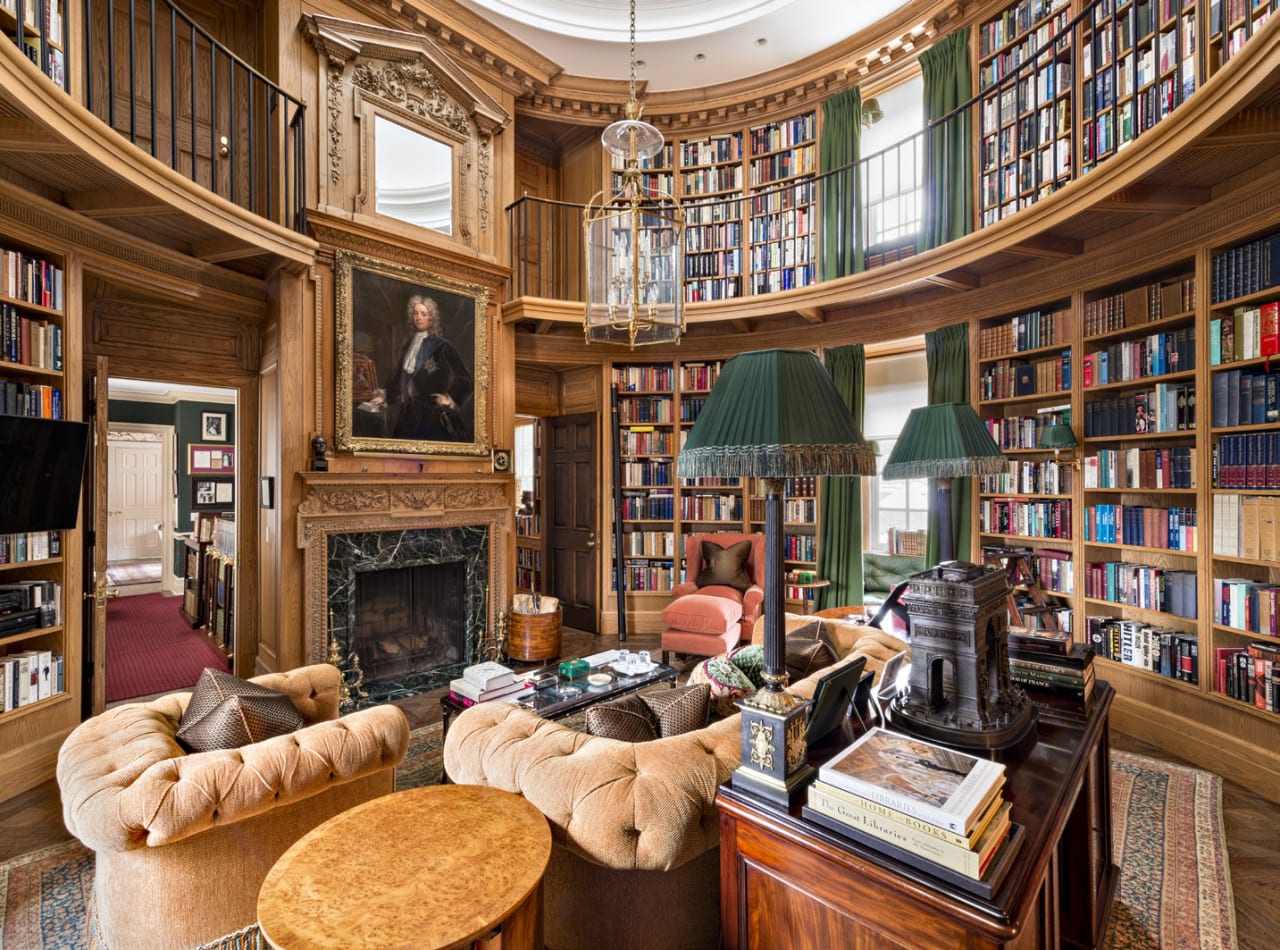 PROSPECTS 347
SHOWINGS 24
PRE-AUCTION OFFER
Listed by Barry Cohen of RE/MAX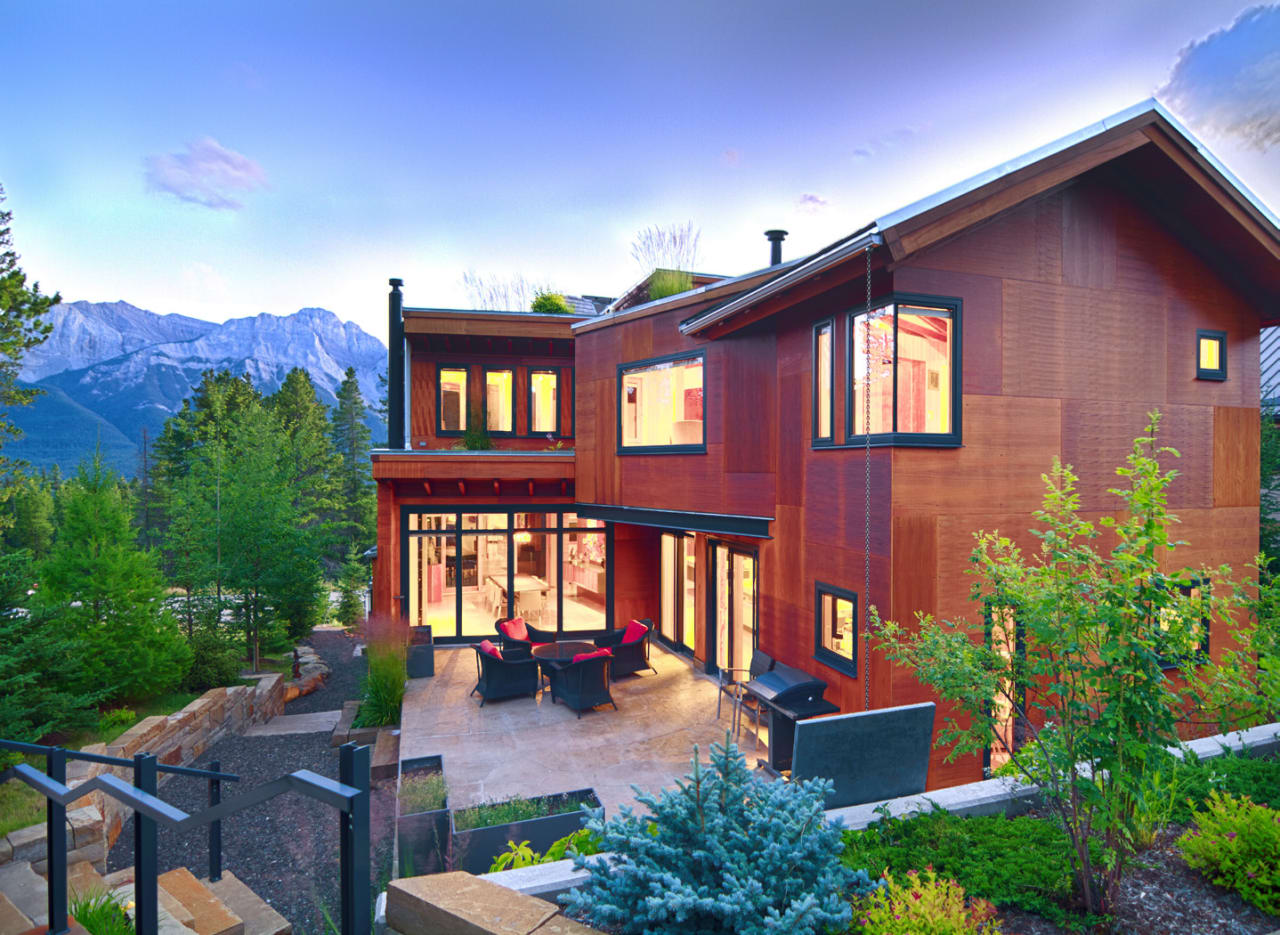 PROSPECTS 300+
OPEN HOUSE 34
SHOWINGS 28
BIDDERS 7
Listed by Christian Dubois of
Sotheby's International
Realty Canada


FAQS:
THE AUCTION PROCESS
SELLER
WHY SHOULD I CHOOSE TO AUCTION INSTEAD OF SELLING TRADITIONALLY?
We see auction as an additional tool rather than an alternative. However, we know that the traditional model has limitations—especially in the luxury realm where the buyer pool is limited
and properties are not very liquid even in healthy market conditions. With Concierge Auctions, because start to closing is typically just 60 days, you can avoid the carrying costs and opportunity cost associated with long days on market. It is intense, effective, and lets you control the timing of your sale. In short, we accomplish in 60 days what far too often takes years.

HOW DOES THE AUCTION PROCESS WORK?
In conjunction with your agent, we showcase your property to targeted members of our global database of more than 650,000 individuals, including our Private Client Group of high-net-
worth buyers, agents, and industry experts. The process typically results in 200-400 prospects and 3–7 qualified buyers competing for your property. For a No Reserve auction, before the auction opens, you can decide whether to move forward after reviewing the field of bidders and their opening bids.
WHAT DOES IT COST? HOW DO YOU GET PAID?
There are no upfront costs to sellers, and we pay all marketing costs associated with auctioning the property. Our fee comes from a premium paid by the buyer in addition to the high bid. Sellers pay agent commissions as outlined in their listing agreement.

AREN'T AUCTIONS ONLY FOR DISTRESSED PROPERTIES?
No. Our typical seller is well capitalized. They choose auction to control the timing of their sale.

WHAT AUCTION FORMATS DO YOU USE?
We use two auction formats. 1) No Reserve: There is no minimum bid to purchase. 2) Reserve: Will sell at or above a pre-determined price threshold.

I AM READY TO AUCTION MY PROPERTY.
NOW WHAT?
We are solely focused on luxury properties and only one in 20 is chosen for our platform. Call us, or have your agent call us, to discuss
"
I partner with businesses based on many factors, but most important of all are their people. The Concierge Auctions and Barry Cohen teams are especially strong and their process gives sellers, as I was, the advantage of control, predictability, and liquidity—all on your timeline. This is an in- novative means of buying and selling real estate that benefits from Concierge's reach to both local and global clientele through excellent marketing capability that is conducted within a very competitive environment. It is a uniquely fast, efficient, and rewarding method of selling your home."
​​​​​​​— Lord Conrad Black, Seller, Toronto | Listed by Barry Cohen, RE/MAX
---
WHAT HAPPENS TO THE LISTING AGREEMENT IF MY CLIENT CHOOSES TO AUCTION?
Your listing agreement remains 100% intact. We have never conducted an auction without a listing agent involved and a commission offered to a buyer's agent. Agents on both sides of the transaction earn their full commissions as paid by the seller.

CAN I SPEAK WITH OTHER AGENTS WHO HAVE PARTICIPATED IN YOUR AUCTIONS?
Certainly. Visit ConciergeAuctions.com/agents to see a list of agents with whom we have worked.
HOW CAN AGENTS EARN MONEY WITH CONCIERGE AUCTIONS?
There are five ways: 1) Represent a seller. 2) Represent a winning bidder. 3) Refer a new listing agent. 4) Receive seller or 5) buyer
referrals from Concierge Auctions. For more information visit
ConciergeAuctionsReferral.com.


​​​​​​​CAN I REPRESENT A BIDDER FOR AN AUCTION IN A LOCATION IN WHICH I AM NOT LICENSED?
Yes. If you bidder wins the auction, you will be
paid the co-brokerage commission as a
referral fee.

Learn more at: ConciergeAuctions.com/faq
NEW YORK
405 LEXINGTON AVENUE, 26TH FLOOR
NEW YORK, NY 10174

AUSTIN
800 BRAZOS STREET, SUITE 220
AUSTIN, TX 78701

LONDON
BERKELEY SQUARE HOUSE,
MAYFAIR, LONDON, W1J 6BD, UK

TORONTO
100 KING STREET WEST, STE 5600
TORONTO, ON, M5X 1C9, CA